Trusted Professional Tree Service Company in Delaware and Pennsylvania
Your landscape is important to you, whether you are a homeowner or a business owner, so you want a professional tree service company you can trust to take care of your tree care needs. Stein Tree Service is the oldest independently owned tree care company in Delaware, and we work hard to ensure the best service possible to our Delaware and Pennsylvania neighbors.
At Stein Tree Service, we are experienced in all aspects of tree care, and our certified arborists and specialists are passionate about the health of trees. Some of the services we provide are:
Homeowners in Pennsylvania and Delaware are proud of their homes and landscapes. When a beloved tree is ailing, they are naturally concerned. Our tree care specialists will visit for a free consultation and determine what can be done to improve the health of your trees. Some services we provide our residential customers are tree trimming and pruning, tree and stump removal, cabling and bracing, overall plant health care and pest control when insects like the emerald ash borer infest the landscape. Some tree issues must be addressed so that other trees in the landscape or surrounding neighborhoods are kept free of disease or infestation.
Emergencies happen. In such cases, for example, when trees are dangerously leaning near structures or electrical lines, or trees have fallen onto structures or across driveways, we can get to most sites within two hours.
A business' landscape is the first thing that potential customers see when entering. A good first impression is important, and keeping trees and plants in great shape can be a big contributing factor. We keep trees trimmed and pruned, which adds to aesthetic appeal, and also may prevent injury by ridding trees of dead or weak branches that could fall on passersby. Tree removal is sometimes necessary, and during rough storms, emergency removal may become necessary. Stein Tree is available 24/7 for emergencies, so your business loses minimal valuable time during business hours.
Trees on government properties, such as public buildings, park areas, and schools, need to be properly maintained in order to keep local community citizens and other structures safe. Healthy trees enhance the appearance of a town, whether they are neatly lining sidewalks or providing shade at a local park.
We work with school districts, County & State Governments, municipalities, and Parks Departments. Our cost-effective and environmentally sensitive practices are available for many types of locations, including city centers, parks, on easements or alongside streets, parkways, vacant properties, and of course the grounds of schools, universities, and government centers.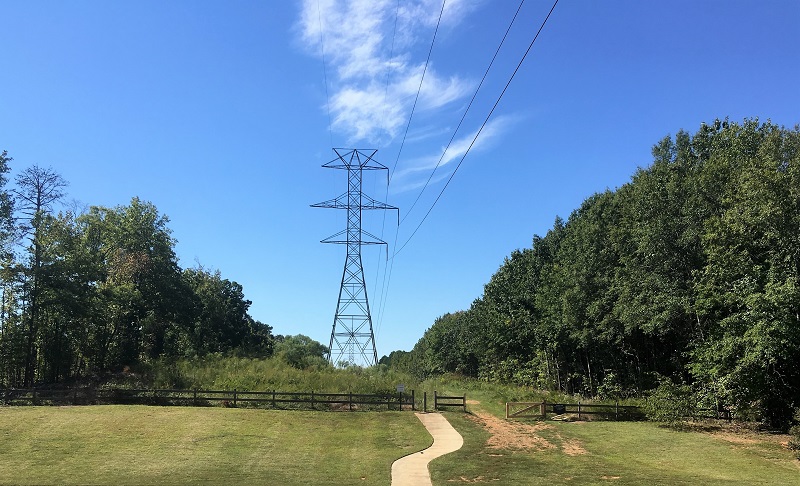 Right of way services are often under the direction of government or municipal authorities, though many businesses also have areas that they keep cleared for traffic or ease of access to utilities. Our professional tree service company has the necessary equipment to do right of way tree clearing around power lines, roadways, structures and more.
Delaware and Pennsylvania landscapes are rich with plant life and trees, and these elements need regular care to remain healthy and beautiful. Stein Tree Service's professionally trained and certified staff members are experienced and committed to excellent tree and plant health. We offer free consultations to help determine if trees are getting proper nutrition or if the soil may need to contain more fertilizer for optimal tree and plants health care.
We offer risk assessment for homeowners who are concerned about the health of a tree or the possibility of lightning damage. Cabling and bracing may be needed, or just simple trimming and pruning to remove weak limbs.
Construction Management is available to homeowners or business owners having construction done near existing trees. Soil compaction is the most common cause of damage on construction sites, but roots and trunks can often be damaged as well. A professional tree service company is often engaged to consult about which trees should be preserved and how to effectively do so. We will advise during all phases of construction to help to minimize the impacts of heavy equipment in order to preserve valuable trees and surrounding landscape.
Tree removal is often needed if a tree has become diseased or infested with an invasive pest like the emerald ash borer. We offer fully licensed and insured tree removal services, ensuring the safety of the property and residents. Because our professional tree service company and staff are insured, you will be protected from liability in the unlikely event of injury to our professional tree care staff. We also offer stump removal or stump grinding services.
Strong wind and snow storms are common in Pennsylvania and Delaware, and these storms sometimes fell trees that land on cars, homes, or other structures. They can also land across roadways, impeding traffic. Stein Tree Service offers round the clock service for emergencies such as these. We arrive quickly to assess the damage and remove the tree as quickly and safely as possible, so that repairs, especially when a home's interior has been exposed, can begin.
Stein also offers a special TreeFall Program that will save home or business owners thousands of dollars if a storm does cause trees to fall and damage property.
Why Choose Stein Tree Service?
Our staff is the best in the business and has hundreds of years of combined experience. Our professional tree service company has ISA Certified Arborists, Registered Consulting Arborists, Certified Tree Risk Assessors, Licensed Foresters, Certified Professional Horticulturalists, Registered Tree Experts and Certified Applicators.
Our equipment is state-of-the-art and radio dispatched for immediate response. The company fleet consists of several aerial lift trucks, chippers, chipper trucks and stump grinding machines as well as various pieces of machinery for right of way work.
Our reputation speaks for itself. We have served thousands of customers throughout the Delaware Valley and maintain the highest level of customer satisfaction. The vast majority of our business comes to us via referrals from past customers.