Right of Way Clearing & Maintenance
Stein Tree Service has been conducting right of way clearing and maintenance since 2009. We have cleared over 500 miles and maintain an "A Rating" with ISNetworld.com.
Our fleet of highly specialized equipment and trained and experienced staff can handle any project from start to finish.  We offer right of way clearing and maintenance and storm damage clean up.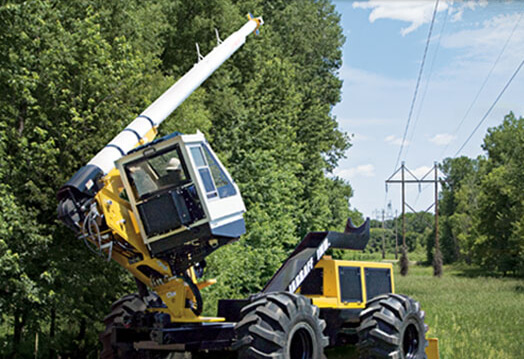 Our Arborists and TCIA Certified Tree Care Safety Professionals review safety standards and changes in regulations so your right of way project is completed on time, on budget and in compliance with all rules and regulations and environmental standards.
We Provide Right-of-Way Clearing & Maintenance For:

Pipeline Right of Way Clearing
Pipeline right of way clearing is an important aspect of our right of way clearing services. Pipelines serve a critical role in local and national infrastructures, transporting vital resources all across the country. According to the National Conference of State Legislatures, "The United States maintains around 2 million miles of natural gas distribution mains and pipelines, 321,000 miles of gas transmission and gathering pipelines, 175,000 miles of hazardous liquid pipeline, and 114 active liquid natural gas plants connected to natural gas transmission and distribution systems." Delaware has 3,105 miles of pipeline and Pennsylvania has 60,417 miles of pipeline.
Keeping these areas and surrounding access roads clear of excessive trees and brush helps technicians, engineers, and other personnel access the pipelines easier. For example, a work crew going to a pipeline for repairs might be blocked by thick trees or branches, making it challenging for them or their vehicles to reach the pipeline. With a clear right of way, workers can easily access their work sites in a timely manner and maintain productivity.
Clearing excessive foliage around pipelines also helps increases safety. All underground pipelines are protected under the Homeland Security Agency. Each week pipeline companies use aircraft to fly over their pipelines to ensure that no one is digging or otherwise tampering with the utilities. With too many trees, spotting anyone digging or possibly compromising the safety and functionality of the pipelines is difficult or impossible. Keeping the right of way clear ensures that the planes can easily monitor the area.
The storage facilities or "Tank Farms" also need their perimeters cleared of vegetation so that no intruders can enter. We provide services to clear these areas using our spider lift, bucket trucks, and brush hogs.

Stein Tree Service is rated with ISN Networld
ISNetworld's functionality gives Hiring Clients the ability to measure key performance metrics while promoting transparency, clear communication and sustainable operations. By identifying contractors who meet both client-specific and regulatory standards, Hiring Clients are able to drive sustainable performance improvements while lowering costs and strengthening relationships with their contractors.
Why Choose Stein Tree Service?
Our staff is the best in the business and has hundreds of years of combined experience.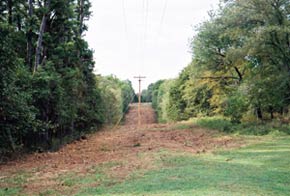 We have Certified Arborists, Certified Tree Risk Assessors, and a long history of crew and property safety.
Our equipment is state-of-the-art and radio dispatched for immediate response. The company fleet consists of several aerial lift trucks, chippers, chipper trucks and stump grinding machines as well as various pieces of machinery for right of way work.
Our reputation speaks for itself. We have served thousands of customers throughout the Delaware Valley and maintain the highest level of customer satisfaction. The vast majority of our business comes to us via referrals from past customers.
---
CALL US
---
---
REQUEST A FREE, NO OBLIGATION CONSULTATION
---
---
TREEFALL PROGRAMS
---
---
OUR SERVICES
---
---
TREE TRIMMING & PRUNING LOCATIONS SERVED
---