Danger of Emerald Ash Borers in Kennett Square, PA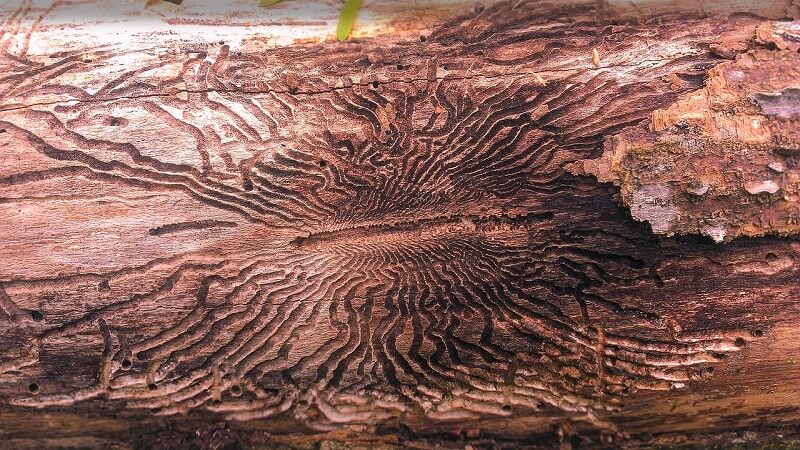 The ash trees are widely raised trees in the United States because of their beautiful leaves and flowers. Ash is a common tree that is often used for street landscaping to shade streets. However, the danger of Emerald Ash Borer is that they prey on the ash trees and have destroyed thousands of them in many states including Pennsylvania.
Kennett Square, part of Chester County, is one of the 34 areas in Pennsylvania that is experiencing an Emerald Ash Borer infestation. The signs or symptoms of EAB in ash trees are difficult to detect in the first stages of infestation.
Signs and Symptoms of EAB Damage
A beetle deposits eggs beneath the bark or tree trunk. Once hatched the insect feeds on the insides of the trees. Visual symptoms often show during the larvae stage where thinning of the crown is prominent, due to lack of nutrients. Another sign of systemic EAB infestation is the presence of D-shaped holes in the tree trunk. Serpentine or S-like patterns found on an ash tree's trunk also signifies EAB damage.
Anyone seeing one of these signs should call an arborist that services Kennett Square or call the local forestry agency to help you diagnose your tree health and learn how to prevent further spread.
Treatments, Control and Prevention of Emerald Ash Borers
Since the first incident of EAB damage, systemic insecticides designed to treat Emerald Ash Borer infection have been identified, such as:
• ACECAP 97 Systemic Insecticide Tree Implants (acephate)
• Amdro Tree & Shrub Care Concentrate (imidacloprid)
• Bayer Advanced Tree and Shrub Insect Control II (imidacloprid)
• Bayer Advanced Tree and Shrub Protect & Feed (imidacloprid)
• Bayer Advanced Tree and Shrub Protect & Feed II (imidacloprid + clothianidin)
• Compare N Save Systemic Tree & Shrub Insect Drench (imidacloprid)
• Ferti-lome Tree and Shrub Systemic Drench (imidacloprid)
• Monterey Once a Year Insect Control II (imidacloprid)
• Optrol (imidacloprid)
• Ortho Bug-B-Gone Year-Long Tree & Shrub Insect Control (imidacloprid)
Before treatment, assess the ash tree's overall health. Seek the help of a professional to help you implement the necessary steps to recover the tree, or to discover if recovery is even possible. Depending on the severity of the infestation and tree condition, the tree may need to be removed and replaced. Homeowners may also seek aid from a certified arborist or certified pesticide applicator to treat their trees in Kennett Square, PA.
Call 610-723-8056 or 302-731-1718 or request an Emerald Ash Borer consultation.
Stein Tree Service is licensed in Delaware, Pennsylvania and Maryland.
---
CALL US
---
---
REQUEST A FREE, NO OBLIGATION CONSULTATION
---
---
OUR SERVICES
---