Emerald Ash Borer and Ash Tree Information for Greenville, DE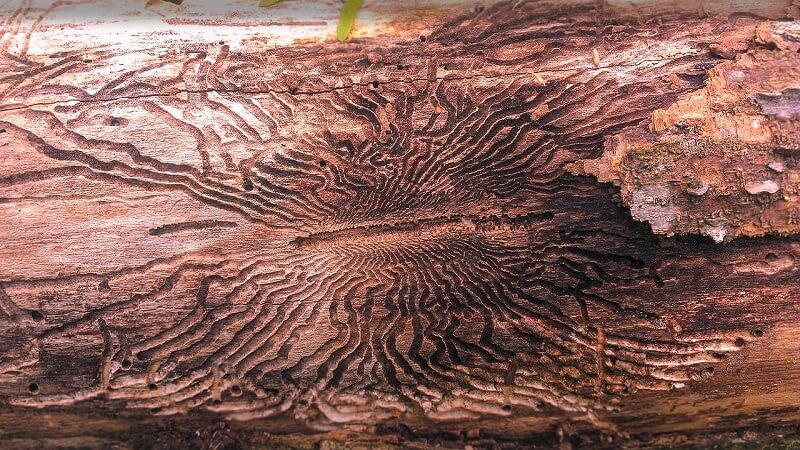 The Emerald Ash Borer is known as the culprit responsible for the massive destruction of ash trees across 27 states in the United States. The metallic green beetles originate from Asia but through globalization and open trade, the Emerald Ash Borer probably arrived in the country in wood packing materials. We know that the first ash borer incident began in 2002 in southeastern Michigan.
A variety of treatments have been developed to 'control' an EAB infestation, however, these pesticide treatments act as a preventive measure rather than a "cure" to manage Emerald Ash Borer growth. The use of pesticides differs from state to state and is controlled by their policies. Homeowners in Greenville, Delaware should contact their state Department of Agriculture to seek guidance in selecting the appropriate pesticide.
Tree Damage by Emerald Ash Borers
If you find ash tree damage from emerald ash borers, you need to call a professional arborist. Arborists are capable of diagnosing the severity and overall health of your tree as well as recommending the appropriate pesticide. Pesticide treatment can save some of the ash trees. If Emerald Ash Borers severely damage the ash trees, removing the trees is a must.
Detection of an infestation in its early stages leads to ability to use of systemic insecticide treatments. A certified arborist in Greenville, DE is knowledgeable about how to protect ash trees from continued ash borer damage. Insecticides can be used to save the tree if caught in time. The arborist can also apply insecticide as a preventive measure to healthy ash trees.
General Things You Can Do:
As a rule of thumb, buy local firewood and burn it locally without moving it.
If you receive firewood, make sure to question its origin. There may be larvae deposits found on bark trees that could be Emerald Ash Borers.
If you have an ash tree on your property, look for signs and symptoms of Emerald Ash Borer infestation. If you are unsure about your assessment, call a

 

certified arborist.
Be an advocate for the ash trees and spread EAB information to neighbors, family, relatives, and friends that live in Greenville or nearby. Talk to your friends and educate them if possible. Help your community be aware of the effects of EAB on Ash Trees.
Be knowledgeable in the policies, rules and regulations governing in your area.
Call 610-723-8056 or 302-731-1718 or request an EAB consultation.
Stein Tree Service is licensed  to treat for emerald ash borer in Delaware and Pennsylvania.
---
CALL US
---
---
REQUEST A FREE, NO OBLIGATION CONSULTATION
---
---
OUR SERVICES
---