Emerald Ash Borer Conditions and Risks in Newark, DE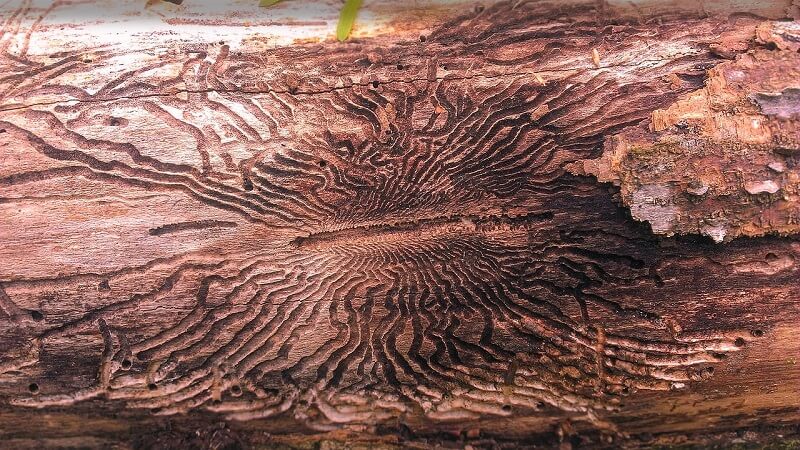 The risk from Emerald Ash Borer in Newark, DE is growing significantly and our native ash trees are becoming infected. The Emerald Ash Borer was first introduced to the United States in 2002 through Michigan where it quickly devastated thousands of ash trees. Today, the Emerald Ash Borer has spread to 27 states. Recently found in Delaware, the EAB poses a threat to Newark, Delaware and other nearby communities.
A complete cure for Emerald Ash Borer (EAB) is unknown. However, with early detection and pesticide control, Emerald Ash Borer damage can be contained or possibly prevented. Further, in the counties, cities, and towns of Delaware like Newark, citizens can find experts to advise them how to watch for signs and symptoms of EAB emergence.
Signs and Symptoms of Tree Damage by Emerald Ash Borer
EAB infestation may take a year to recognize. During its early stages, it presents as thinning of the tree's crown. This thinning is a result of larvae feeding on the tree and sucking out its nutrients. Later, signs may be bark splitting, excessive sprouting from the base of the tree or the presence of woodpeckers feeding on the larvae. Also, serpentine or S-shaped patterns found on the trunk are good indicators of Emerald Ash Borers. In the final stage of ash borer tree infestation, the adults bore out of the wood, leaving tiny D-shaped exit holes about 1/8" in diameter.
Save Your Ash Trees With Proper EAB Treatment
If your ash trees show any of the symptoms stated above, it could be a result of EAB damage or infestation. The green metallic beetles feed themselves on the wood of the ash tree and eat away at its tissues. If you find any of these symptoms it may be time to call a professional arborist who would be capable of diagnosing the severity and overall health of your tree.
If one can detect an infestation in its early stages, treatment with systemic insecticides is possible. But when the ash trees are damaged severely, pesticides may be wasted. In many cases, trees damaged by Emerald Ash Borers require tree removal. Professional certified arborists in Newark, DE are knowledgeable of how to protect ash trees from Emerald Ash Borer damage. Insecticides can be used to save the tree if caught in time. The arborist can also apply insecticide as a preventive measure to healthy ash trees.
Call 610-723-8056 or 302-731-1718 or request an Emerald Ash Borer evaluation.
Stein Tree Service is licensed to treat for emerald ash borer in Delaware and Pennsylvania.
---
CALL US
---
---
REQUEST A FREE, NO OBLIGATION CONSULTATION
---
---
OUR SERVICES
---