Imminent Threat of Emerald Ash Borers for Ash Trees in Media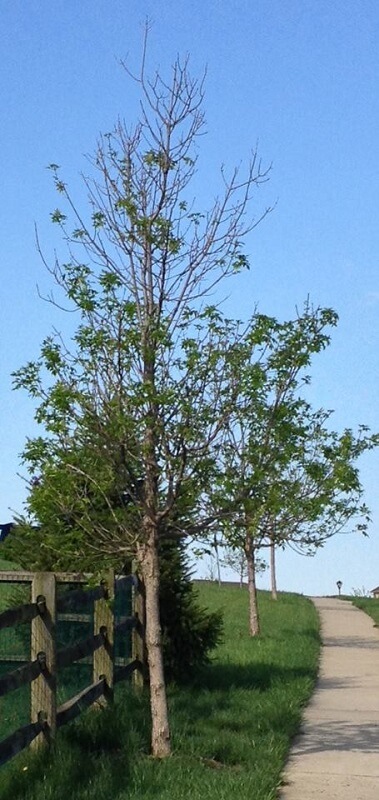 The ash trees in Media, PA exist under the threat of the Emerald Ash Borer. These green metallic beetles attack ash trees to survive and breed. Emerald Ash Borers are not considered pests in their native regions, but without natural predators, EAB tend to be highly invasive and destructive to ash trees.
Ash trees are often raised in the yards and streets of Media, Pennsylvania. With its wide trunk and abundance of lush leaves, the ash tree provides ample shade and excellent firewood during winter. Abundant in warm humid climates, ash trees grow from 30 to 120 feet in height and 35 to 50 inches in diameter.
EAB originated in Asia and is also present in some areas in Europe. Infected wood bark from a shipment crate most likely introduced the first infestation into the United States.
Ash Tree Damage by Emerald Ash Borer Signs, and Symptoms
The ash borers are continuously threatening the lives of the local ash trees. Since the beginning of the epidemic in 2002, EAB presence has been expanding. Neighboring states and cities are also experiencing this problem. In the community of Media, Pennsylvania, people who have ash trees in their yards are asked to check their tree health from time to time.
Knowing the different signs and symptoms of EAB damage will enable a homeowner to take countermeasures to treat and control proliferation. Here are the signs and symptoms of infested ash trees:
Visible holes in the bark area shaped like letter "D"
Woodpecker activity
Serpentine patterns on the tree trunk
Presence of cream-colored larvae underneath the bark
Thinning or deterioration of the tree's canopy
Presence of green metallic beetles on the ash trees
Emerald Ash Borer Treatment
Before treating the ash tree for EAB damage, one should assess the ash tree's overall health. You may seek professional help from an arborist to give your tree proper diagnosis and treatment, because some of the damaged ash trees will be unsalvageable. If your ash trees are severely damaged, it is advisable to remove the tree and have it replaced with a different species.
If you choose to use pesticides, research this methodology. Applying insecticides, which contain imidacloprid, directly in soil trenches around the tree base is a common way to treat the EAB infestations. Insecticides are also sprayed on the trunk and branches as a less aggressive method of treatment. However, one should be aware of the costs and maintenance this treatment brings. A complete cure for Emerald Ash Borer infestation is still being researched. The only way to prevent and control the spread of Emerald Ash Borer today is to use insecticides on a regular basis.
Homeowners may wish to contact a local certified arborist in Media, Pennsylvania to treat their trees.
Call 302-478-3511 or 302-731-1718 to request an EAB consultation.
Stein Tree Service is licensed in Delaware, Pennsylvania and Maryland.
.
---
CALL US
---
---
REQUEST A FREE, NO OBLIGATION CONSULTATION
---
---
OUR SERVICES
---