Tree Removal in Malvern, PA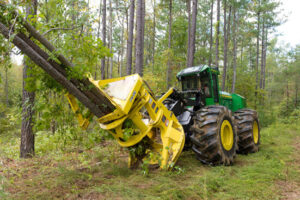 If you have a tree removal project for your Malvern, PA property, Stein Tree Service has you covered. We all can appreciate the beauty of trees on our property. Keeping them happy and healthy can sometimes seem like a full-time job. Our Certified Arborists can ensure the safe removal of diseased and damaged trees.
With over 100 years of combined experience, our professional tree removal crews have gained the expertise to handle any situation safely and efficiently, even in confined spaces near your home, business, or utility lines!
Your Trees Are Our Passion!
Our professionally trained crews are dedicated to providing our customers with the information and services necessary to ensure safe and sustainable environments for your entire landscape while promoting proper plant health care. In addition to general tree care, we provide a variety of tree removal services including:
Evaluation and Risk Assessment
Stump Grinding and Removal
Right of Way Clearing and Maintenance
Emergency Tree Services
Disease and Insect Management
When Is Tree Removal Necessary In Malvern, PA?
Tree removal is necessary when certain conditions are present. Obvious signs of declining health, interior decay, leaning, storm damages, insect infestations and over-crowding can all make tree removal necessary for the safety of your family and home. Root issues can also make it necessary to consider tree removal when they pose a threat to your foundation, driveway, sidewalks or underground utilities.
Ash trees can give your property unparalleled beauty. But these gorgeous landscape additions are in serious danger. The Emerald Ash Borer, a highly destructive wood boring beetle, has damaged millions of trees across the United States. Our ISA Certified Arborists can help you determine if you should consider tree removal for your damaged ash trees or if you can benefit from EAB Treatments.
Call Stein Tree for Skilled Tree Removal in Malvern, PA
Our highly trained and professional team members will assess your trees and landscape to determine the best course of action to address concerns, whether your trees require treatment or a complete tree removal is necessary. Our goal is to help you achieve a healthy and sustainable landscape while providing you with unprecedented customer service and workmanship. We take pride in the work we do, and in creating satisfied customers.
Call 302-478-3511 to contact us today and schedule your free, no obligation consultation.