4 Tips to Prepare Trees for Winter
By Stein Tree
The weather will soon be getting colder, which means the time to prepare trees for winter is near. Your trees can be at risk of being damaged during the winter months, especially during winds or snow and ice. Take care of your trees before winter, and help them withstand the cold weather better. And a few specific methods, such as watering, pruning, and wrapping, can keep your trees healthy and ready to bloom next spring. Stein offers 3 tips to help prepare your trees for winter.
Why You Should Prepare Trees for Winter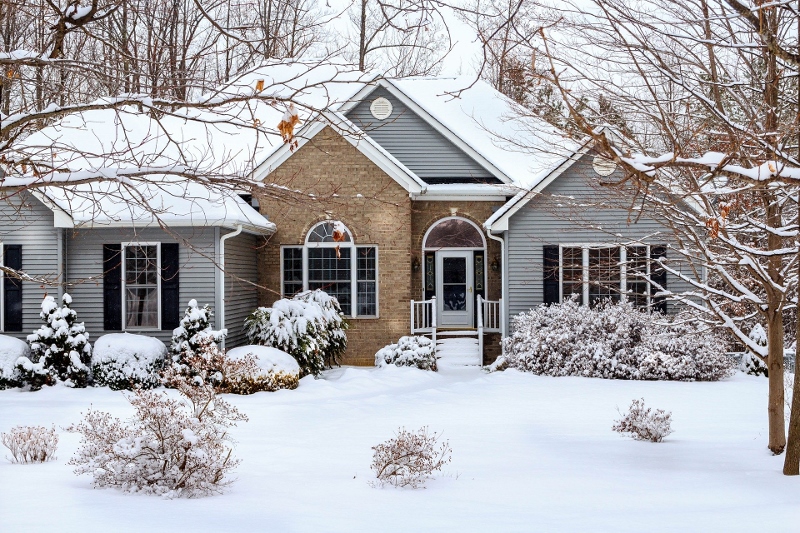 With winter comes risks to your trees' health and safety. The cold temperatures can weaken the root systems, strong winds and storms can break off branches and damage the surroundings, and even the sun and radiant heat can cause issues. Below are 4 tips to help your trees during the winter season.
1. Water
Watering is one of the essential ways homeowners can prepare trees for winter. Water helps provide nutrients to trees and acts as an insulator, protecting the tree's cells from the cold weather damage. If the soil beneath a tree has an adequate amount of water, the soil stays warmer during the winter. Newly planted trees or young trees are even more susceptible to winter damage, so providing enough water before the ground freezes is especially important. Ensuring that your trees have had enough water before the cold weather kicks in will go a long way to keeping them healthy during winter.
See Our Tree Trimming & Pruning Services
2. Trimming & Pruning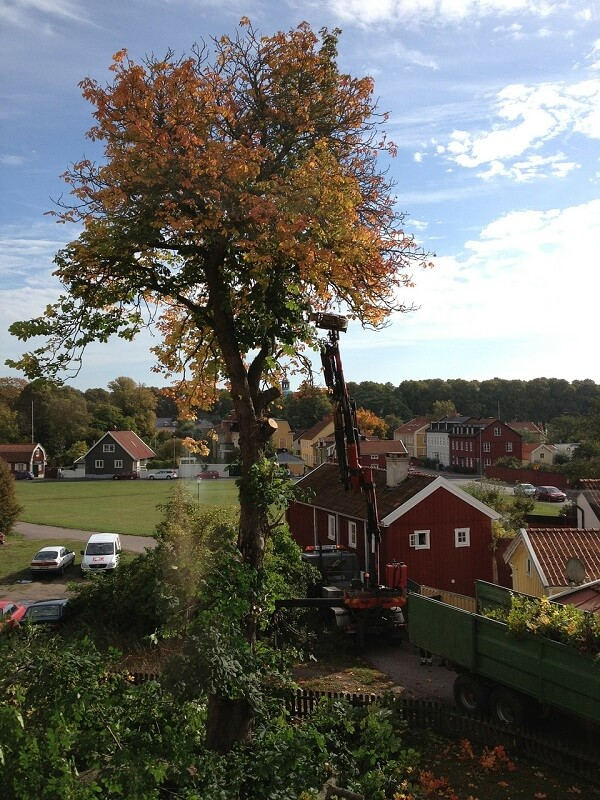 Once fall is in full effect, and after your trees have gone dormant, pruning and trimming will prepare them for the cold winter. Trimming and pruning trees before the winter minimizes potential damage during winter winds or heavy snows. When trees lose their leaves in the late fall and early winter, identifying and removing unsafe branches is significantly easier. Any wounds from trimming and pruning will heal more quickly since the tree is expending no energy on new growth, so the tree will be less likely to become infected from disease or insects. So to better prepare trees for winter and keep them healthy and your property safer, contact your arborist for pruning and trimming services.
3. Reflective Tree Wraps
Although cold damage is most common during winter, tree bark can also get damaged from the bright sun, which a reflective tree wrap can alleviate. When the winter sun shines directly onto and warms a tree trunk, the heat triggers a growth response, which results in new growth tissues that are susceptible to damage once the temperature drops. "Sun scald" can be an issue during clear, sunny winter days, but may be prevented with a reflective tree wrap around the trunk to reflect the sun's heat. Check with your arborist to see if this method is recommended for your trees.
4. Mulch
Many people think of mulch in the spring, but any time of year mulch can help prevent moisture loss from the soil and regulate soil temperatures. Add a think layer beneath the tree's drip line during the late fall or even early winter.
Contact Stein Tree Service to Prepare Your Trees for Winter
If you want to prepare trees for winter, so your landscape remains healthy and beautiful, contact Stein Tree Service. Stein offers a wide range of plant and tree care services to keep your landscape in top shape before winter and all year round. We are the oldest independently owned tree care service company in Delaware and our team of highly experienced ISA certified arborists and tree care professionals will provide exceptional services. For more information on our services, contact us today.
---
CALL US
---
---
REQUEST A FREE, NO OBLIGATION CONSULTATION
---
---
FEATURED PROGRAMS
---
Stein Tree Earns Permit to Work in Spotted Lanternfly Quarantine Areas


Stein has a permit to work in spotted lanternfly quarantine areas in Pennsylvania and Delaware. Tree Service Companies have to be trained in proper moving and disposal of materials to avoid spread of the spotted lanternfly and Stein has completed the training courses. Learn more.
Emerald Ash Borer Inspection
In the spring, destructive emerald ash bore

r (EAB) adult beetles begin to emerge. These invasive pests can destroy your ash trees. Our specialists are certified to treat for EAB in Pennsylvania and Delaware. For a free consultation, contact us today.
---
CATEGORIES
---
---
OUR SERVICES
---