Stein Discusses Ways to Recycle Removed Trees
By Stein Tree
As more homeowners are becoming concerned about the environment, many are looking to recycle removed trees. Homeowners invest a significant amount of money into their trees, but sometimes they must be removed. Below are some ways to recycle removed trees and continue benefitting from your trees.
What You Need To Know To Recycle Removed Trees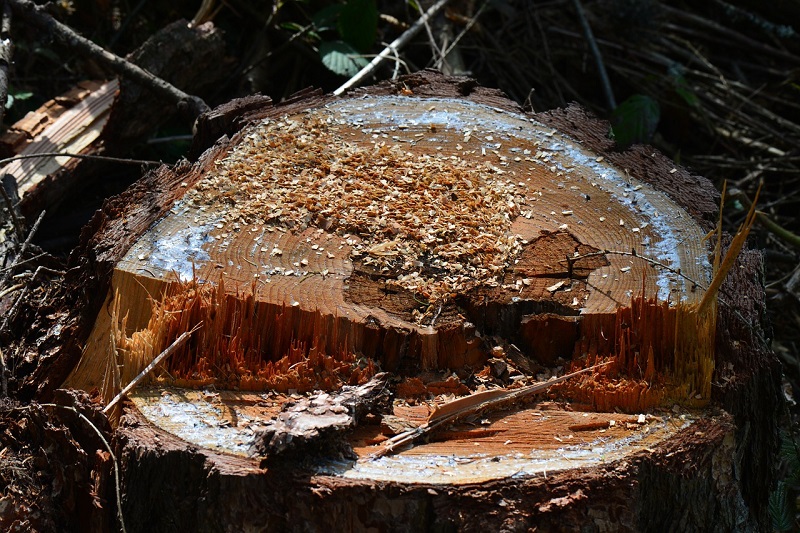 When you want to recycle removed trees, you will need to know a few things first. You can recycle a tree as long as the tree is cut before rotting sets in, or the tree becomes infested with insects. An important note is that preparation of the wood for recycling may not be offered by tree care service, so you may have to opt to have the tree left on the property for your disposal. You can ask if the arborist can help cut a particular way if you already have plans for using the remains of the tree. However, such a request may cost more for the difficulty, or the arborist may reject cutting the tree as requested for safety reasons. Once you have decided to recycle your tree, think of some ideas of what you can do.
Recycle Trees into Mulch & Firewood
One of the most straightforward uses of recycling trees is by turning the tree into mulch or firewood. Mulch provides protection and moisture to trees and plants and reduces weeds. If you use firewood in your home, for a firepit, or elsewhere such as on local camping trips, you can easily add a surplus of wood by having your removed tree cut to create smaller logs. Remember, don't move firewood from one area to another or you could spread emerald ash borer, spotted lanternfly or other invasive species to unaffected areas.
Use Recycled Trees in Landscape Design
If you are looking for more creative ways to recycle removed trees, incorporate them into your landscape design. For example, you can create fences or corner posts in your landscape with the remaining wood. Walkways made up of either logs or crosscut slices of the trunk are another excellent use for recycled trees. Live trees help prevent erosion and keep the soil in place, adding functionality to visual appeal. Removed trees can still provide ways to enhance the aesthetics of your landscape.
Give Recycled Trees to Wildlife or Disposal Centers
Two parties that can make good use of your removed trees are wildlife and your local tree disposal center. A removed tree can be converted into a shelter for birds, squirrels, or other animals. If you live near a lake or pond, you can contact local officials to have your tree be used as both a fish feeder and a way to protect fish from predators. Or, you can check with a local disposal or composting center. Plenty of other people, or animals, could make use of your recycled trees.
Contact Stein for Your Tree Care & Removal Services
If you have any trees that need tree care or removal, contact Stein Tree Service. Stein has a team of highly experienced, knowledgeable, and certified arborists to take care of your trees. Our state-of-the-art equipment is ready for immediate response. We have been in business for decades, providing numerous tree care services in Delaware and Philadelphia. For more information on how to recycle removed trees or our tree removal services, contact us today.
---
CALL US
---
---
REQUEST A FREE, NO OBLIGATION CONSULTATION
---
---
FEATURED PROGRAMS
---
Stein Tree Earns Permit to Work in Spotted Lanternfly Quarantine Areas


Stein has a permit to work in spotted lanternfly quarantine areas in Pennsylvania and Delaware. Tree Service Companies have to be trained in proper moving and disposal of materials to avoid spread of the spotted lanternfly and Stein has completed the training courses. Learn more.
Emerald Ash Borer Inspection
In the spring, destructive emerald ash bore

r (EAB) adult beetles begin to emerge. These invasive pests can destroy your ash trees. Our specialists are certified to treat for EAB in Pennsylvania and Delaware. For a free consultation, contact us today.
---
CATEGORIES
---
---
OUR SERVICES
---