Stein Tree Care Service Cautions PA and DE Homeowners About New Ticks
By Stein Tree
Last summer Stein Tree Care professionals advised caution in outdoor activities because of ticks. The same advice holds this year, and the number of ticks in PA seems to be on the rise. WPXI notes that sources are debating whether PA will have a tough tick season, but the state health department has issued an alert about steady increases in tick bite-related visits to emergency departments. The biggest problem with ticks is the potential they have for carrying disease, and we want everyone to be extra cautious this time of year.
Last year inspired a growing concern about the Lone Star tick because of the alpha gal allergy. This year, we have a new tick species, the Asian longhorned tick, to be concerned about. We believe that the biggest tool in preventing illness or damage via ticks is knowledge, and we would like to impart some of our own.
The Asian Longhorned Tick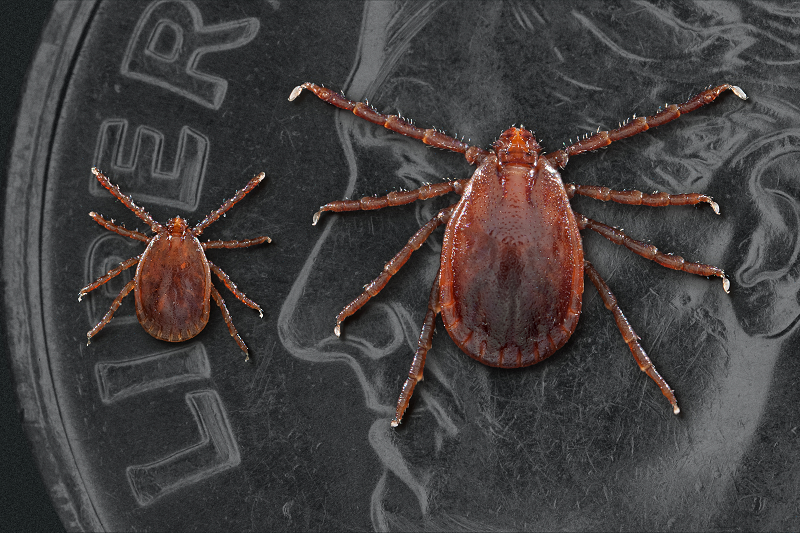 A new species of tick has entered our local ecosystem. With global trade and travel, this can happen regardless of how hard we try to prevent it. Asian longhorned ticks have been in North America for two years now, and research is still being done to see if they are carrying diseases reported in their area of origin. Our team at Stein Tree Care wants our community to be aware of the following:
The tick carries a dangerous virus in its native Asia
The tick has been found in 8 states thus far
Males are unnecessary for reproduction
We have no evidence that the tick has transmitted the virus in the US
Protect Yourself and Your Loved Ones
Whether you are new to Pennsylvania and Delaware, or you have lived here for years, you need to be careful when it comes to ticks. Ticks may look small and unassuming, but they can cause some serious problems . Any tick you may come in contact with can cause problems, so please take the necessary precautions.
If you are unfamiliar with ticks and what to look for, here is some basic information on how to stay safe:
Be careful during outdoor activities
Do consistent, timely tick checks
Avoid long grass, trees, and foliage
Use DEET insect and bug repellent
Check everything when you get home, including gear and pets
Shower after outdoor activities and do a tick check
Trust Stein for Your Tree Care Needs in PA and DE
Stein Tree Service has been providing skilled tree care services to residents, businesses and municipalities for over 33 years. We care about trees and about our local communities. For a free consultation about tree care services such as tree trimming, tree removal, emergency storm clean up and more, contact us today.
---
CALL US
---
---
REQUEST A FREE, NO OBLIGATION CONSULTATION
---
---
FEATURED PROGRAMS
---
Stein Tree Earns Permit to Work in Spotted Lanternfly Quarantine Areas


Stein has a permit to work in spotted lanternfly quarantine areas in Pennsylvania and Delaware. Tree Service Companies have to be trained in proper moving and disposal of materials to avoid spread of the spotted lanternfly and Stein has completed the training courses. Learn more.
Emerald Ash Borer Inspection
In the spring, destructive emerald ash bore

r (EAB) adult beetles begin to emerge. These invasive pests can destroy your ash trees. Our specialists are certified to treat for EAB in Pennsylvania and Delaware. For a free consultation, contact us today.
---
CATEGORIES
---
---
OUR SERVICES
---