How Does a Professional Tree Care Service Company Offer a Competitive Advantage?
By Stein Tree
Competitive Advantage means that which makes a product or service valuable to a customer. Everyone wants to feel that they are getting the right value for their hard-earned money. We love our customers and we are passionate about providing exceptional tree care. As the oldest independently owned professional tree care service company in Delaware, we want our customers to feel good about our services, and confident that they have received the best tree care possible. We are pleased that many of our customers have used our services for years, or have been referred by existing customers.
Stein Tree Service's Competitive Advantage
Below are some of the ways that Stein Professional Tree Care Service Company offers a competitive edge to residents of Delaware, Pennsylvania, and Maryland.
Quick Response
We respond within a short time frame to customer contacts. If we are in your area when we get your message, we may be able to give a response and estimate in the same day. In emergencies, we respond right away and in many cases, can get to a site within 2 hours to evaluate.
Certified Arborists
We employ ISA Certified Arborists as well as other tree care specialists. With their expertise, you can feel confident that your issue is being evaluated by an experienced professional who stays up to date on current tree and plant health care issues and best practices.
Competitive Pricing
We offer competitive pricing for our work. Some types of tree care can be expensive, like emergency storm clean up, so we offer special programs (TreeFall) that could save our customers a lot of money.
Emerald Ash Borer Treatment Certification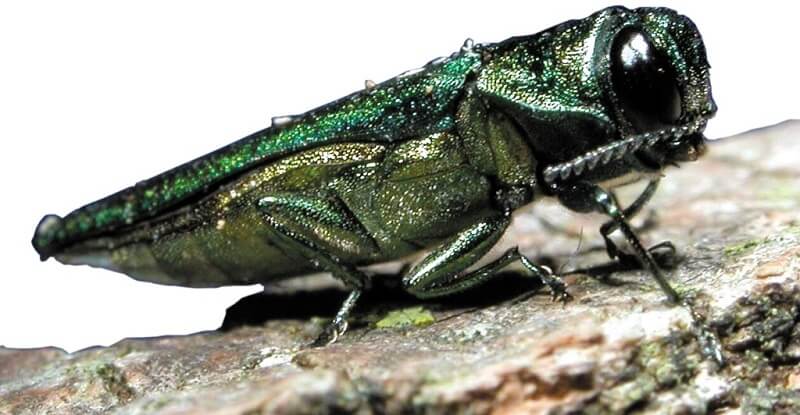 The emerald ash borer (EAB) is a real threat to ash and some other types of trees across the United States. Treating for EAB requires the use of special chemicals that one must be certified to apply. Stein Tree Service is certified to treat in both Delaware and Pennsylvania. If you are worried about your ash trees, be proactive and get them checked.
Free Consultation
In most cases, we offer a free consultation. When a customer contacts us, our experts will evaluate the issue, and give an honest assessment of the best steps to take for proper handling of the problem.
Emergency Tree Removal Service
If you have a tree fall onto your home or across your driveway, time can be vital. You certainly want to avoid the chance of injury due to inexperienced persons trying to remove a downed tree. We offer 24/7 response for emergency tree removal situations.
Licensed and Fully Insured
We are fully insured and licensed, for your protection and for ours. Our professionals are very experienced, but accidents happen and having an insured person on your property protects you from financial liability.
Stein Tree is Your Local Professional Tree Care Service Company
If you need tree care services, choose a reputable local tree care service company. Ask around and check reviews. Stein Tree Service specialists are dedicated to top quality tree care, and we handle all tree care issues, including tree removal, stump grinding, tree and shrub trimming and pruning, insect management and plant health care. Contact us today for a free consultation!
---
CALL US
---
---
REQUEST A FREE, NO OBLIGATION CONSULTATION
---
---
FEATURED PROGRAMS
---
Stein Tree Earns Permit to Work in Spotted Lanternfly Quarantine Areas


Stein has a permit to work in spotted lanternfly quarantine areas in Pennsylvania and Delaware. Tree Service Companies have to be trained in proper moving and disposal of materials to avoid spread of the spotted lanternfly and Stein has completed the training courses. Learn more.
Emerald Ash Borer Inspection
In the spring, destructive emerald ash bore

r (EAB) adult beetles begin to emerge. These invasive pests can destroy your ash trees. Our specialists are certified to treat for EAB in Pennsylvania and Delaware. For a free consultation, contact us today.
---
CATEGORIES
---
---
OUR SERVICES
---