Stein Discusses Holiday Tree Care at a Whole New Level: Live Trees!
By Stein Tree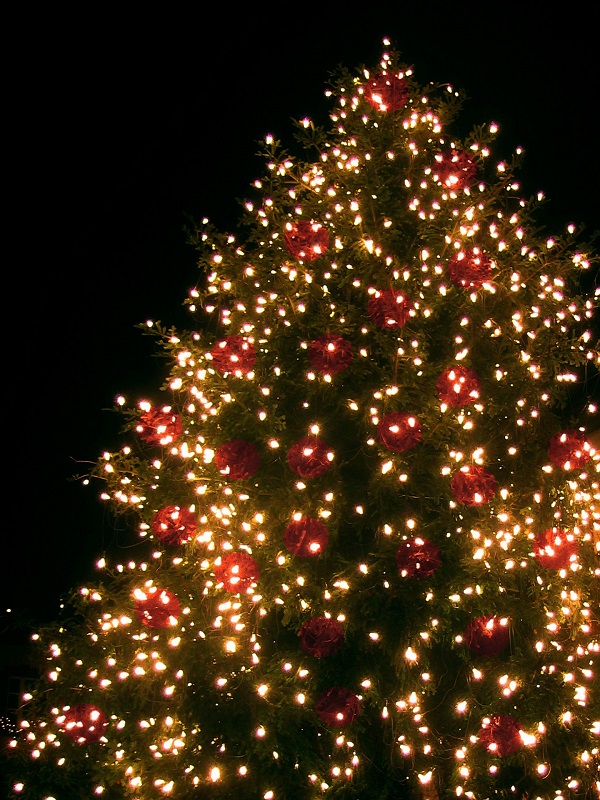 If you are looking for a new holiday tradition that is great for the environment, how about using a live tree instead of a fresh cut tree? Stein Professional Tree Care Service Company advocates trying a live tree in your home this holiday. The live tree care is a little different from what you would provide a cut tree, but at the end of the season, you will have a brand addition to your landscape.
Benefits of a Live Tree
Trees have lots of benefits regardless of the type and we all love to have them thriving on our property. But living holiday trees provide some special benefits.
Live tree that can last for years
Environmentally and personally, this is a great benefit. You are replenishing the supply of trees in your area, which is good for the environment. You are getting a new tree in your landscape, which adds visual interest to your property.
Memories
Going to a tree farm to cut down a tree is a great family tradition and will be part of your holiday memories forever. Planting a live tree in your yard after the holiday could be another piece of that tradition, and a physical reminder of the wonderful times together. In addition, you can use outdoor lights to decorate the tree outdoors in subsequent years.
Stronger pine scent
Fresh cut trees provide a wonderful evergreen fragrance in a home. Living trees' scents will remain strong for the entire time you have the tree.
Stability
You will need to use some sort of waterproof planter, and the tree itself will be very heavy, so no chance of tipping exists as you might find with artificial or even fresh cut trees. This factor is especially beneficial if you have pets who like to play under the tree.
Considerations
Some things about having a live tree could be considered drawbacks, so consider these factors before making your choice.
Weight
Live trees have large root balls—the taller the tree, the bigger the rootball. This means the tree will be heavier than a fresh cut tree, so you might need help carrying the tree into your house.
Cost
Live trees with root balls are more expensive than fresh cut trees, sometimes even twice as much. However, you will be getting a new permanent addition to your home landscape, so many will consider the cost well worth it.
Short indoor usability
These live trees can only survive indoors for 3-10 days, so you will be unable to decorate your tree early in the season. The good news is that you can reserve your tree around Thanksgiving to get a good choice. The nursery should hold the tree for you until right before Christmas.
In Pennsylvania and Delaware, the ground can freeze before the end of December, so plan ahead where you want to plant the tree, and then dig the hole early. Cover the hole and dirt with a tarp so even if snow does come, you will be able to move the soil. You also want to be sure to pick a tree type that grows well in your area, so check the zones. Having a live tree this year could be the beginning of a special tradition in your family.
Some Additional Tips for Successful Live Holiday Tree Care
Measure to be sure that your tree will fit into your chosen area. When using a live tree, the root ball will be much bigger than the base of a cut or artificial tree.
Choose a cool area without drafts. If possible, stay away from vents or other heating sources because they can dry out the tree.
Leave plenty of room for the tree topper. With a cut tree, you can trim the bottom, but you will be unable to make a live tree shorter.
Let the tree acclimate in a protected place that is cooler than your home for a few days before planting, like a garage or shed. Let the tree acclimate again before you plant after the holiday.
When you plant, be sure to water very well and mulch to protect the tree.
Call Stein Tree Service for All of Your Tree Care Needs in Delaware and Pennsylvania
Stein Tree offers residential and commercial tree care in Delaware, Pennsylvania, and Maryland and we are passionate about what we do. If you have questions, you can find answers to a lot of tree care concerns in our blogs, but we also offer free consultations. For tree care services or to schedule a consultation, contact us today.
---
CALL US
---
---
REQUEST A FREE, NO OBLIGATION CONSULTATION
---
---
FEATURED PROGRAMS
---
Stein Tree Earns Permit to Work in Spotted Lanternfly Quarantine Areas


Stein has a permit to work in spotted lanternfly quarantine areas in Pennsylvania and Delaware. Tree Service Companies have to be trained in proper moving and disposal of materials to avoid spread of the spotted lanternfly and Stein has completed the training courses. Learn more.
Emerald Ash Borer Inspection
In the spring, destructive emerald ash bore

r (EAB) adult beetles begin to emerge. These invasive pests can destroy your ash trees. Our specialists are certified to treat for EAB in Pennsylvania and Delaware. For a free consultation, contact us today.
---
CATEGORIES
---
---
OUR SERVICES
---