Predicted Snowy Freezing Winter Means Tree Inspection Time
By Stein Tree
October 15, 2020 – Wilmington, Delaware – Winter is just around the corner, which means that homeowners should get tree inspection services to ensure their trees are prepared. The Farmer's Almanac released their forecast for the 2020-2021 winter season, saying that the U.S.'s eastern region will be cold and snowy. Because the estimates predict heavy snowfall and storms, trees are at risk of being damaged, which can lead to property being damaged.
The Farmer's Almanac Forecast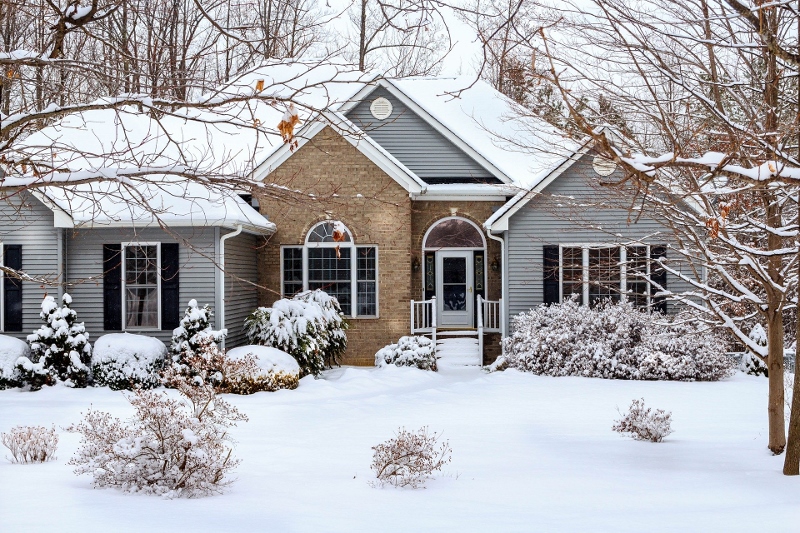 Compared to 2019's relatively snow-free winter, this year's winter is expected to be the opposite. The Farmer's Almanac is forecasting a blizzard hitting the Mid-Atlantic and Northeast states around early February. The blizzard could bring roughly 1-2 feet of snow to the east coast, from Maryland up to Massachusetts. A storm in late March is expected to bring significant snowfall to the east coast, originating from the Midwest and sweeping to New England. Overall, states like Pennsylvania, Delaware, and Maryland are expected to be "Seasonably cold, wet, and white," which could damage trees.
How Winter Can Damage Trees
While trees become dormant during the winter, cold temperatures and snowstorms can damage and stress trees, increasing safety risks. Heavy snowfall can weigh down branches (especially already weak or damaged ones), causing them to break and fall. Strong winds can also break off branches. Falling branches pose a serious risk to property, such as houses, cars, power lines, and anybody standing below or near them. The best solution to ensure the safety of everything and everyone around is to call for tree inspection before the weather becomes severe or dangerous.
Preparing Trees for Winter
The first step to making sure trees are prepared to withstand the winter weather is to get them inspected by a certified arborist. A certified arborist has the training and experience to inspect trees for any signs that point to issues like vulnerability of branches or the possibility of the entire tree toppling over due to strong winds or heavy snowfall. Once trees have been inspected, a certified arborist will be able to develop the right plan to maintain the tree's health and the safety of those nearby. Preparations for winter include trimming and pruning branches, wrapping a tree to prevent sunscald, and watering before the ground freezes.
About Stein Tree Service
Stein Tree Service is the oldest independently owned tree care company in Delaware and has provided plant and tree care and tree inspection services for residents in Pennsylvania, Delaware, and Maryland for over 35 years. The professional team of certified arborists has hundreds of years of combined experience to ensure that trees and plants are healthy, safe, and beautiful. For more information on Stein Tree or their services, contact the company at 302-478-3511 or visit https://www.SteinTree.com today.
---
CALL US
---
---
REQUEST A FREE, NO OBLIGATION CONSULTATION
---
---
FEATURED PROGRAMS
---
Stein Tree Earns Permit to Work in Spotted Lanternfly Quarantine Areas


Stein has a permit to work in spotted lanternfly quarantine areas in Pennsylvania and Delaware. Tree Service Companies have to be trained in proper moving and disposal of materials to avoid spread of the spotted lanternfly and Stein has completed the training courses. Learn more.
Emerald Ash Borer Inspection
In the spring, destructive emerald ash bore

r (EAB) adult beetles begin to emerge. These invasive pests can destroy your ash trees. Our specialists are certified to treat for EAB in Pennsylvania and Delaware. For a free consultation, contact us today.
---
CATEGORIES
---
---
OUR SERVICES
---