Stein Discusses How Trees Benefit Businesses
By Stein Tree
We have previously talked about the benefits of trees and the importance of tree care, and most people understand that trees provide long-lasting positive impacts on themselves and their communities. Trees give us beauty and allow us to appreciate nature even in an urban environment. And of course, everybody knows the environmental benefits. But the impact of trees goes beyond personal, social, and even environmental benefits. Stein Tree discusses how trees benefit businesses and why tree care is a good investment.
Why and How Trees Benefit Businesses
Below are 4 ways that trees benefit businesses.
Energy Costs
Much of the direct economic impact trees have is related to energy costs, and one of the biggest ones is air conditioning. More than providing shade, trees improve air quality by taking in carbon dioxide from the air and releasing oxygen into the atmosphere through photosynthesis. Tree shade can help reduce the temperature which helps to reduce energy costs by lessening the need for air conditioning.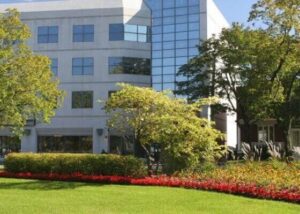 Trees can also do the opposite, and keep us warmer during autumn or winter. Wind can make temperatures seem colder, especially during winter. A windbreak of trees and shrubs can reduce heating costs. With proper placement, businesses can reduce both heating and cooling costs just by having trees in the landscape.
Value and Security
Trees also help businesses by increasing property values. According to the U.S. Forest Service, mature trees can increase property value by 20 percent, whether the properties are residential or commercial.
Tree and shrub care is an effective tool for improving the safety of your business, particularly by preventing burglary. Having a well-maintained landscape on your business property gives burglars the perception that someone present, maintaining the property. Trimming and pruning increase visibility, preventing burglars from hiding, and allowing others to see and report suspicious activity. The safety and protection of your commercial property and employees are crucial, and having some well-cared-for trees and shrubs is an easy and effective way of ensuring that safety.
Consumer Perception and Behavior
When a consumer goes out to buy a product or service, that product or service is only part of the process. People want to have positive experiences when engaging with businesses. Healthy trees and landscaping give people a positive perception of your business, telling people that you sell a quality product/service and have helpful staff.
Studies show that shoppers will even travel farther to, and spend more time in, retail districts with trees. According to a publication by the Pacific Northwest Chapter of the International Society of Arboriculture, many people are "willing to spend 9-12 percent more for goods and services in business districts with large, well-cared-for trees." Some people also claim to be willing to pay more for parking on streets with streets.
Employee and Community Engagement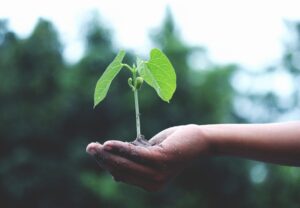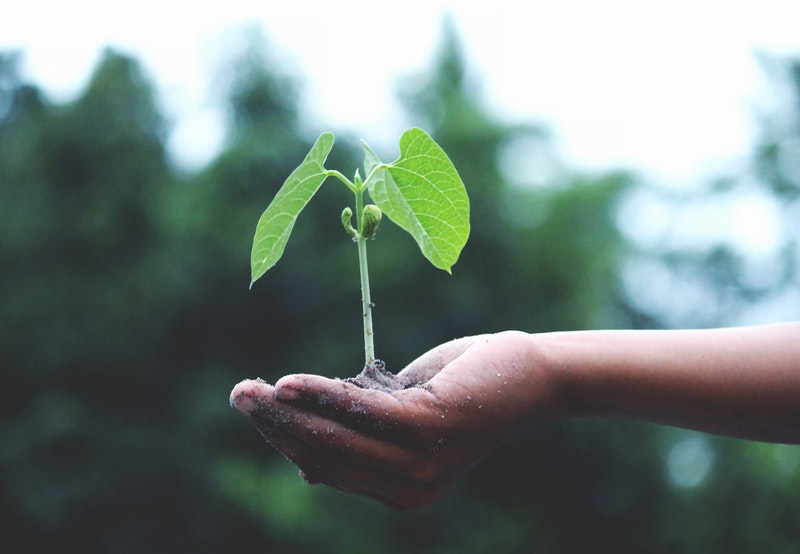 Every business wants to know how to get employees more engaged. For your employee engagement program, consider planting trees. Planting trees helps people connect with each other, whether the planting is for reforestation, volunteering, or an effort to expand an urban forest. Working together and sharing a mutual connection with the earth while making a direct, positive impact is an excellent way of bringing your business and community together. Many companies have taken note and are working towards that goal by planting trees.
Whether your business is in an urban or rural area, trees provide numerous benefits. From lower energy costs to increased security to additional foot traffic and customers, few investments provide a more comprehensive, well-rounded payoff than trees. And trees truly are an investment: ones that with proper care are more than worth the effort.
Contact Stein Tree for Quality Commercial Tree Services
We have discussed how trees benefit businesses, and quality tree care is an important part of keeping the trees looking their best and thriving. Stein Tree Service has been providing businesses in Delaware and Pennsylvania with reliable tree services for over 35 years. Our licensed, experienced arborists provide many commercial tree services, from care and removal to insect and disease management. Contact us today for a free consultation and see how Stein can help you, your trees, and your business.
---
CALL US
---
---
REQUEST A FREE, NO OBLIGATION CONSULTATION
---
---
FEATURED PROGRAMS
---
Stein Tree Earns Permit to Work in Spotted Lanternfly Quarantine Areas


Stein has a permit to work in spotted lanternfly quarantine areas in Pennsylvania and Delaware. Tree Service Companies have to be trained in proper moving and disposal of materials to avoid spread of the spotted lanternfly and Stein has completed the training courses. Learn more.
Emerald Ash Borer Inspection
In the spring, destructive emerald ash bore

r (EAB) adult beetles begin to emerge. These invasive pests can destroy your ash trees. Our specialists are certified to treat for EAB in Pennsylvania and Delaware. For a free consultation, contact us today.
---
CATEGORIES
---
---
OUR SERVICES
---