Stein Tree Discusses How to Care For Trees in Winter
By Stein Tree
When people think about tending to their trees, watering, pruning, and general care, they tend to think about spring and summer unless a tree breaks or falls. After all, the warm spring and summer are times when we can see trees grow and become the beautiful landscape features we want them to be. But tree care can occur at any time of the year, so below are some tips on how to care for trees in winter.
How to Care For Trees in Winter
Below are 4 areas in which you can provide care for trees in winter.
Pruning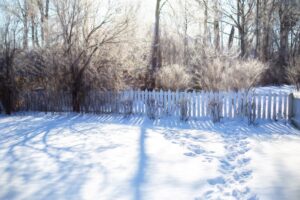 One of the first things you should know about how to care for trees in winter is that winter is a great time to prune. Pruning helps maintain a tree's aesthetic and functional value. The most important reason to prune in the winter is that the tree is dormant. During dormancy, pruning causes less stress on the tree and the wound is less likely to attract insects. Another significant reason that winter is ideal for pruning is that the lack of leaves makes the arborist's job much easier. He can more easily see the structure of the tree, and spot problems in the tree, such as dangerous branches that need to be removed or signs of disease that may be treatable.
Watering
Even when the weather is cold, making sure that trees have enough water is important. Water is an insulator for your trees and soil. If your soil has enough water, that soil will stay warmer. Plant cells that have plenty of water are also more resistant to cold weather damage. The best way to ensure that trees have enough water through the winter is thoroughly watering in the fall. You should also water only when temperatures are above 40 degrees Fahrenheit, and the area around your trees lack snow or ice. Also, if your area tends to have strong winter winds, you may have to water your trees more frequently.
Mulch
Mulching is important for maintaining the health of your trees, and you can mulch in winter. A layer of organic mulch helps the soil prevent moisture loss and regulates soil temperatures during the year. Mulch also protects the tree from damage, whether the damage is from diseases or from landscaping equipment such as lawnmowers or weed trimmers.
In late fall and early winter, you should add a thin layer of mulch beneath the tree's drip line. The layer should be a maximum of 2 inches deep. Keep the mulch away from the trunk, too. Piling the mulch up to the tree trunk too much is known as volcano mulching. Volcano mulching causes too much moisture to build up around the trunk, which can lead to fungus, rotting, and decaying.
Get Advice From an Arborist about How to Care For Trees in Winter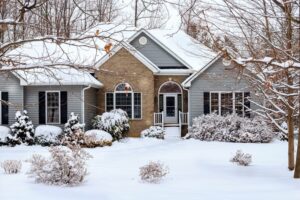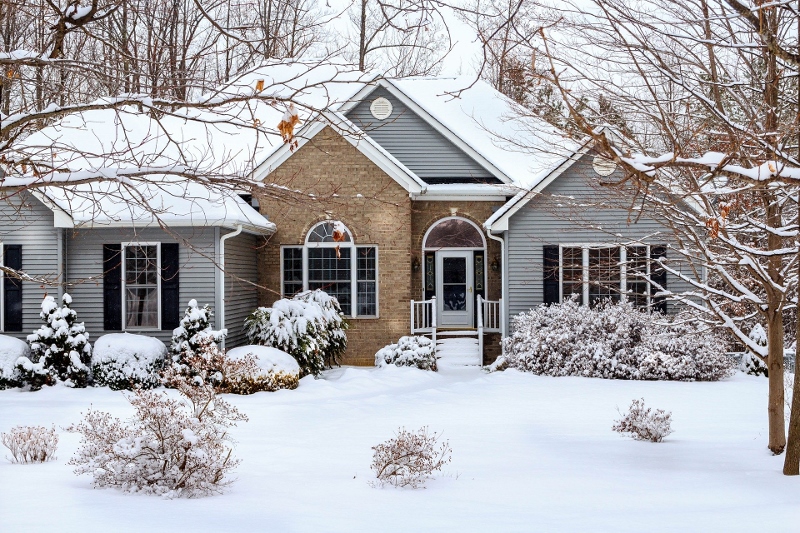 Pruning, watering, and mulching are all good tasks to keep trees healthy during the winter, but you can do even more. Consult a certified arborist, as he can determine the best course of tree care action. He may recommend cabling and bracing, which reduces the chances of trees falling or experiencing other structural failures.
Knowing how to care for trees in winter is important. Doing so will help your trees remain healthy and allow them to really flourish next spring. So, put in the time and effort this winter to properly care for your trees.
Call Stein Tree for Winter Tree Care Services
Stein Tree Service provides many tree care services to communities near Wilmington and Philadelphia. We know how to care for trees in winter, as we have been caring for trees and shrubs for over 30 years, and our certified and licensed arborists have decades of experience. Our equipment is state-of-the-art and is capable of immediate response, especially for emergencies. Contact us today for information or a free consultation.
---
CALL US
---
---
REQUEST A FREE, NO OBLIGATION CONSULTATION
---
---
FEATURED PROGRAMS
---
Stein Tree Earns Permit to Work in Spotted Lanternfly Quarantine Areas


Stein has a permit to work in spotted lanternfly quarantine areas in Pennsylvania and Delaware. Tree Service Companies have to be trained in proper moving and disposal of materials to avoid spread of the spotted lanternfly and Stein has completed the training courses. Learn more.
Emerald Ash Borer Inspection
In the spring, destructive emerald ash bore

r (EAB) adult beetles begin to emerge. These invasive pests can destroy your ash trees. Our specialists are certified to treat for EAB in Pennsylvania and Delaware. For a free consultation, contact us today.
---
CATEGORIES
---
---
OUR SERVICES
---