Tree Trimming and Shrub Pruning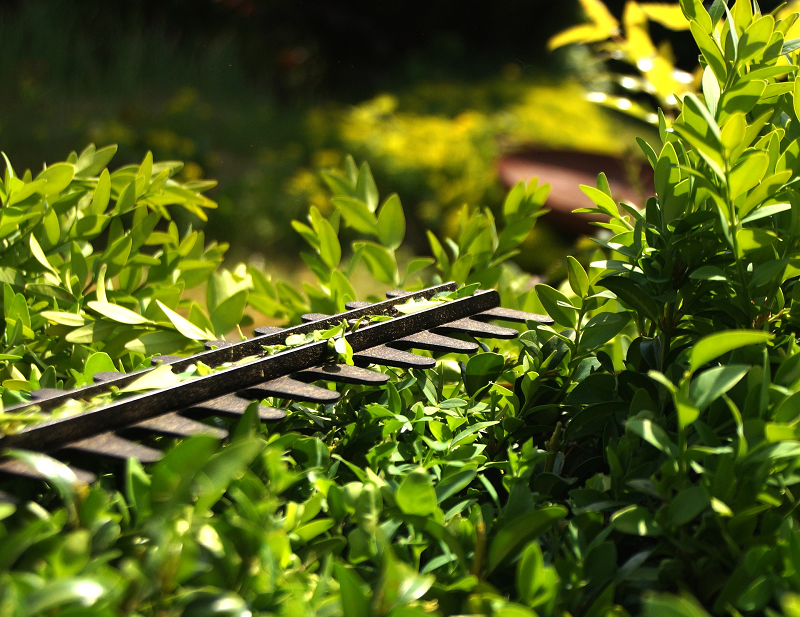 Proper tree trimming and shrub pruning can enhance plant function and performance in the landscape as well as increase structural strength and lessen risk of failure. Stein Tree Service has been providing trimming and pruning services since 1983.
Our Arborists are experienced at identifying areas of need and the proper technique required to trim and prune trees and shrubs to achieve the desired effect while maintaining plant health and safety.
Trimming & pruning are two of the most valuable procedures an arborist performs, However, done incorrectly or at the wrong time, shrubs and trees can be damaged. Stein Tree Service's local tree care professionals are familiar with local conditions and will take exceptional care of your trees.
Benefits of Trimming & Pruning
Tree trimming and shrub pruning is important for more than just aesthetics. Some of the reasons homeowners request tree pruning or trimming are:
Increase property value and visual beauty

Improve plant shape and appearance

Provide clearance or reduce interference

Reduce risk of damage from storms

Maintain plant health and vigor

Restore a plant damaged by storms, disease, or equipment

Reduce risk of tree failure

Improve or alter a view or line of sight

Encourage flower and fruit production
Methods of Trimming & Pruning
Tree trimming and pruning is done for various reasons, and different methods are utilized for each task. Common techniques are:
Crown cleaning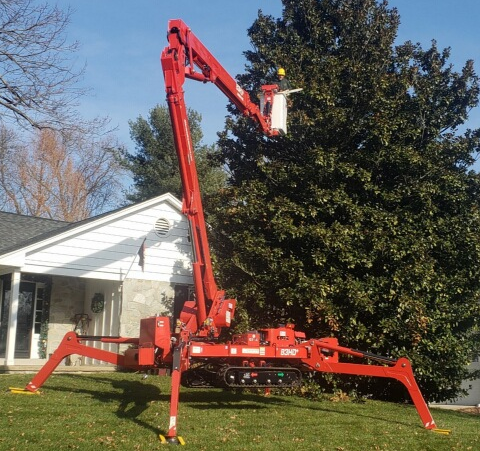 This type of service removes dead, diseased and/or broken tree or shrub parts. Crown cleaning is also known as "deadwooding." This type of tree trimming and pruning can reduce the risk of personal or property damage from tree branches falling on homes or people.
Crown thinning
Selective removal of live tree branches decreases density in the canopy to increase sunlight penetration or air movement within the crown and to adjacent lawn and landscape plants. Thinning of branches can help reduce the chance of damage when storms occur.
Reduction pruning
Thinning cuts remove or shorten live branches to reduce the overall size of a tree or shrub, increase sunlight penetration or minimize inference with adjacent structures or other plants. Some companies use lopping shears, which are similar to smaller hand pruning shears, to cut branches 2 or more inches in diameter that can be reached easily. Stein Tree uses modern, lightweight arborist tools for better reach and safety.
Structural pruning
Structure pruning of young trees involves removal of live plant parts to improve branching orientation, spacing, or growth rate.
Crown raising
Raising the crown level of a tree involves pruning cuts to remove live or dead branches from the lower part of a tree. Crown raising is done to improve a view or improve overhead clearance for buildings, vehicles, power lines, equipment or pedestrians.
Restoration pruning
This type of pruning removes live or dead tree parts to restore a tree or shrub to its natural form, growth habit, or vigor. Restoration pruning can be performed to minimize health and structural integrity issues caused by storm damage.
Root Pruning
Root pruning is needed when roots grow into sidewalks, foundations or other structures.

Timing of Tree Trimming and Shrub Pruning
Minor tree trimming can be performed on some trees at any time of the year. During dormancy, or late fall to early spring, trees can be pruned with less chance of damaging the tree. Spring flowering shrubs should be pruned after flowering. In fact, all flowering trees should also generally be pruned after they flower, in order to promote pollination and to maintain the number of blooms. If they are pruned before flowering, less spring growth of flowers will result.
Benefits of Professional Tree Care
A good professional tree service will be knowledgeable about the best techniques and timing for tree trimming and shrub pruning. Certified arborists care about preserving the tree, and will know how to take proper care of them. For example they will know how to cut branches to avoid damaging the branch collar, which would weaken the tree. Other benefits, besides knowledge and experience, to having a professional perform your tree trimming include:
Safety. Tree care can be dangerous. Trained professionals will be experienced in safe practices, such as using harnesses and hard hats, and in proper management of work near power lines.
Equipment. Most homeowners will lack the proper equipment to safely and effectively perform major tree care, or trimming of large trees. Stein Tree Service uses a compact lift to reach trees that are tall or that are located in tight areas. See the lift in action in our video.
Insurance. Having licensed and insured specialists perform tree care protects you from financial liability in the event of an accident.
Stein Tree Care Equipment
Tree care requires specialized equipment for most efficient performance and safety. Tree care professionals often have to cut trees from awkward angles, though our spider lift minimizes those situations. For close pruning, we often use a variety of cordless top handle chainsaws, also called arborist chainsaws. These tools are lightweight and easier to control than standard chainsaws. For trimming and shaping, we also use powered long handled or telescoping hedge trimmers. These tools, along with blowers, vehicles, lifts and chippers, allow us to effectively and safely perform tree trimming and shrub pruning and leave the area clean of debris when finished.
Why Choose Stein Tree Service?
Our staff is the best in the business and has hundreds of years of combined experience. We have Certified Arborists, Certified Tree Risk Assessors, and a long history of crew and property safety.
Our equipment is state-of-the-art and radio dispatched for immediate response. The company fleet consists of several aerial lift trucks, a compact lift, chippers, chipper trucks and stump grinding machines as well as various pieces of machinery for right of way work.
Our reputation speaks for itself. We have served thousands of customers throughout Delaware, Pennsylvania and Maryland,and maintain the highest level of customer satisfaction. The vast majority of our business comes to us via referrals from past customers.
---
CALL US
---
---
REQUEST A FREE, NO OBLIGATION CONSULTATION
---
---
OUR SERVICES
---
Tree Trimming Locations
---
Bear, DE
Brandywine, DE
Delaware
Elsmere, DE
Glasgow, DE
Glenn Mills, PA
Greenville, DE
Hockessin, DE
Kennett Square, PA
Malvern, PA
Media, PA
New Castle, DE
Newark, DE
Newport, DE
Pike Creek, DE
Ridley Park, PA
Stanton, DE
Talleyville, DE
West Chester, PA
Wilmington, DE