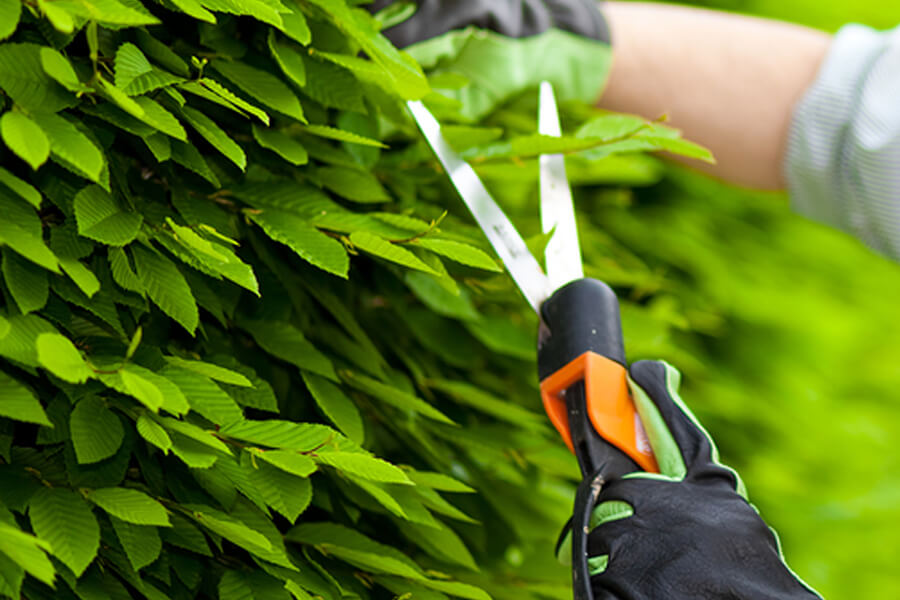 Proper trimming and pruning of trees and shrubs can enhance plant function and performance in the landscape as well as increase structural strength and lessen risk of failure. Stein Tree Service has been providing trimming and pruning services since 1983.
Our ISA Certified Arborists are experienced at identifying areas of need and the proper technique required to trim and prune trees and shrubs to achieve the desired effect while maintaining plant health and safety.
Trimming & pruning are two of the most valuable procedures an arborist performs; likewise, it can be harmful to a plant if done incorrectly or in an untimely manner. Stein Tree Service's local tree care professionals are familiar with local conditions and will take exceptional care of your trees.
Benefits of Trimming & Pruning
Increase property value and visual beauty
Improve plant shape and appearance
Provide clearance or reduce inference
Reduce risk of damage from storms
Maintain plant health and vigor
Restore a plant damaged by storms, disease, or equipment
Reduce risk of plant failure
Improve or alter a view or line of sight
Influence flower and fruit production
Methods of Trimming & Pruning
Crown cleaning – removal of dead, diseased and/or broken tree or shrub parts. Also known as "Deadwooding."
Crown thinning – selective removal of live plant parts decreasing density in the canopy to increase sunlight penetration or air movement within the crown and to adjacent lawns and landscape plants.
Reduction pruning – removal or shortening of live plant parts to reduce the overall size of a tree or shrub, increase sunlight penetration or minimize inference with adjacent structures or other plants.
Structural pruning – removal of live plant parts to improve branching orientation, spacing, or growth rate.
Crown raising – removal of live or dead plant parts, generally in the lower part of a tree, to improve a view or improve overhead clearance for buildings, vehicles, equipment or pedestrians.
Restoration pruning – removal of live or dead plant parts to restore a tree or shrub to its natural growth habit or vigor or to minimize health and structural integrity issues caused by storm damage.
Why Choose Stein Tree Service?
Our staff is the best in the business and has hundreds of years of combined experience. We have Certified Arborists, Certified Tree Risk Assessors, and a long history of crew and property safety.
Our equipment is state-of-the-art and radio dispatched for immediate response. The company fleet consists of several aerial lift trucks, chippers, chipper trucks and stump grinding machines as well as various pieces of machinery for right of way work.
Our reputation speaks for itself. We have served thousands of customers throughout the Delaware Valley and maintain the highest level of customer satisfaction. The vast majority of our business comes to us via referrals from past customers.