What are Commercial Right of Way Clearing Services?
By Stein Tree

Being just as mindful of what may happen on the outside of your commercial space as you are with the inside is essential to your commercial success. Your landscaping and trees play an important role in the curb appeal and aesthetics of your commercial property; your landscape may need right of way clearing to prevent hazardous situations for your employees and visitors. So what exactly are right of way clearing services and why are they so important?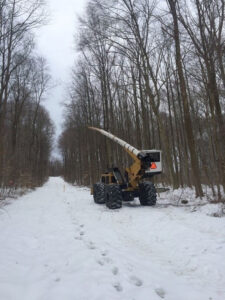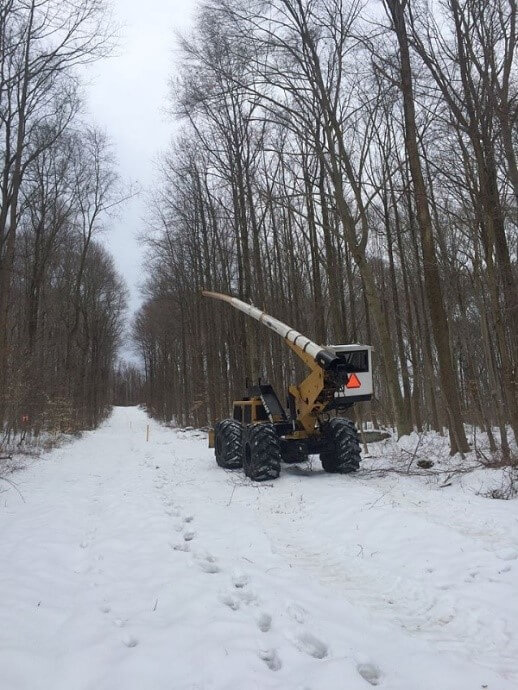 A right of way clearing will remove potential tree hazards, like limbs that are growing too closely to overhead lines of service and transmission or vegetation that could impede a railway's progress. Some commercial areas that would be great candidates for right of way clearing include:
Roadways
Bike Paths
Cable and Fiber Optics
Waterways
Railroads
Walking Trails
Pipelines
Fence Lines
Utilities
Depending on your specific situation and unique needs, some trees may be entirely removed while others are trimmed. Your contractor will survey the area and make a determination on what may be the best cost-effective solution for the trees, limbs and vegetation that are encroaching on the area of concern.
Stein Tree uses a variety of machines designed specifically for right of way clearing services. These machines can include tree shear attachments, compact tractors, excavator mounted mulchers and larger tractors for mulching.

Hiring a contractor who remains current and up-to-date on the intricate and ever-changing safety standards and regulations is important, because as a business owner, you have enough to worry about.
Stein Tree Service employs ISA Certified Arborists and TCIA Certified Tree Care Safety Professionals. Our highly trained certified arborists are committed to completing your commercial right of way clearing service on time, on budget and in compliance with all environmental and regulatory standards.
Why Choose Stein Tree for Right of Way Clearing Services?
We have earned an "A" rating with ISNetworld, the leading global resource for helping to connect hiring clients with qualified contractors and suppliers. Licensed and insured in Delaware, Maryland, and Pennsylvania, our certified arborists and professional crews will maintain a safe environment for your commercial business while managing and maintaining your right of way clearing project.

Contact Stein Tree Service at 302-478-3511 for answers to all your questions about commercial right of way clearing services today. You can also speak with one of our professional representatives to request your FREE, right of way clearing services consultation.
---
CALL US
---
---
REQUEST A FREE, NO OBLIGATION CONSULTATION
---
---
FEATURED PROGRAMS
---
Stein Tree Earns Permit to Work in Spotted Lanternfly Quarantine Areas


Stein has a permit to work in spotted lanternfly quarantine areas in Pennsylvania and Delaware. Tree Service Companies have to be trained in proper moving and disposal of materials to avoid spread of the spotted lanternfly and Stein has completed the training courses. Learn more.
Emerald Ash Borer Inspection
In the spring, destructive emerald ash bore

r (EAB) adult beetles begin to emerge. These invasive pests can destroy your ash trees. Our specialists are certified to treat for EAB in Pennsylvania and Delaware. For a free consultation, contact us today.
---
CATEGORIES
---
---
OUR SERVICES
---