Stein Tree Service Announces That Their TreeFall Program Can Save Homeowners Thousands on Emergency Tree Removal Service in Wilmington
By Stein Tree
Stein Tree Service has announced that their new TreeFall Program, which is available in two service levels, can save homeowners both stress and money on emergency tree removal service in Wilmington.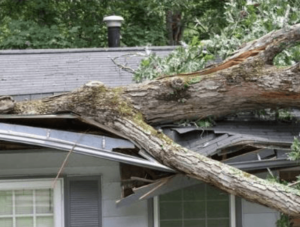 Wilmington, DE – October, 2016 – Stein Tree Service has announced new TreeFall Programs designed to help homeowners save potentially thousands on emergency tree removal service in Wilmington this winter. Available in two levels, the TreeFall Program reduces out of pocket expenses for storm damage clean up that homeowners' insurance is unwilling to cover.
Insurance, depending on each individual policy, often only covers the removal of a tree that has hit a home. Additional damage, clean up, and downed trees then become the responsibility of the homeowner, which can cost thousands depending on the severity of the damage. Stein Tree Service has designed their TreeFall Program to reduce these costs, and bring peace of mind to their customers.
The TreeFall Programs at Stein Tree Service include two levels; level one provides up to five hours of storm clean up, and level two provides up to ten hours. Each level offers homeowners drastically low annual prices compared to the hourly rate of emergency tree removal service in Wilmington, potentially saving thousands, and includes:
Removal of the portion of the downed tree that homeowners' insurance disallows.
Removal of additional downed trees that fell without hitting a structure, or that hit a non-insured structure.
Debris removal and storm clean up.
Those interested in learning more about the TreeFall Programs, or who would like to request a consultation, are encouraged to contact Stein Tree Service directly.
About Stein Tree Service
Stein Tree Service began as a one-man company in 1983, and over the years has grown to include industry experts, including ISA Certified Arborists. Stein Tree Service proudly works within Delaware, Maryland, and Pennsylvania to provide individuals, businesses, and municipalities with expert tree service and storm clean up.
Contact:
Stein Tree Service
3607 Downing DR
Wilmington, DE 19802
(302) 478-3511
Disclaimer: All correspondence including payments
should be sent to the Mailing Address:
P.O. Box 367
Rockland, DE 19732
For more information, please visit: www.SteinTree.com
---
CALL US
---
---
REQUEST A FREE, NO OBLIGATION CONSULTATION
---
---
FEATURED PROGRAMS
---
Stein Tree Earns Permit to Work in Spotted Lanternfly Quarantine Areas


Stein has a permit to work in spotted lanternfly quarantine areas in Pennsylvania and Delaware. Tree Service Companies have to be trained in proper moving and disposal of materials to avoid spread of the spotted lanternfly and Stein has completed the training courses. Learn more.
Emerald Ash Borer Inspection
In the spring, destructive emerald ash bore

r (EAB) adult beetles begin to emerge. These invasive pests can destroy your ash trees. Our specialists are certified to treat for EAB in Pennsylvania and Delaware. For a free consultation, contact us today.
---
CATEGORIES
---
---
OUR SERVICES
---