Tree Removal in Hockessin, DE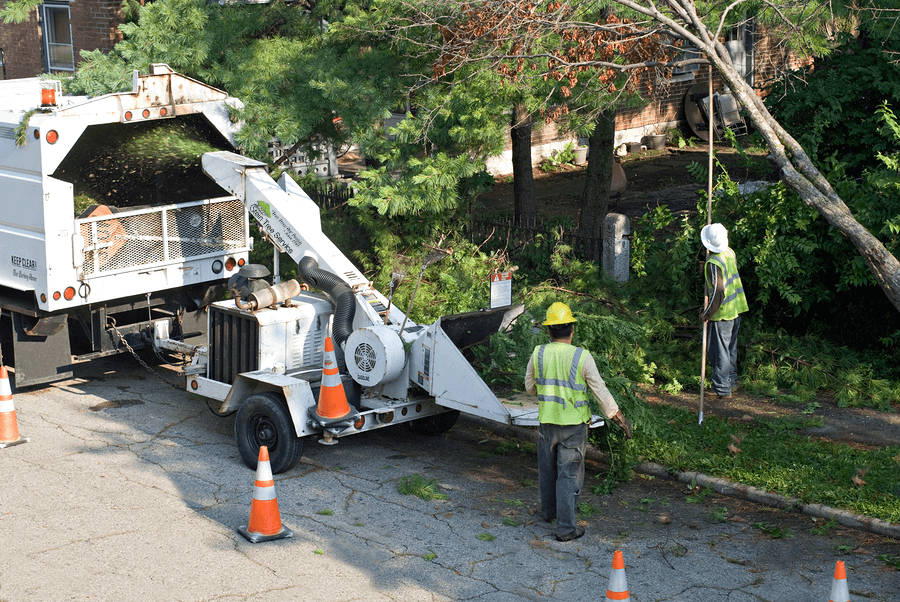 Tree removal in Hockessin, Delaware is necessary when dead standing trees in your yard pose a danger to your property, neighboring property or members of your household. Dead or damaged trees are also unsightly. In addition, even though healthy trees enhance your home's aesthetic appeal, their numbers and growth rate can also create the need for tree removal and hiring professional tree removers is always recommended.
Advantages to Hiring a Professional Tree Removal Service in Hockessin, DE
Reduced Risk of Property Damage
The Certified Arborists and Tree Risk Assessors at Stein Tree Service are well trained and will assess your yard to determine which trees need to be removed. Damaged trees may appear to be relatively safe to you, but a professional can determine if the damage is severe enough to cause tree death, which will create a risk of the tree falling in storms or high winds. Experts in tree removal in Hockessin, Delaware have the knowledge and equipment to safely remove even large trees without causing damage to surrounding property.
Safety
Tree removal is a dangerous task, especially if the tree is very large, rotting, or is close to a structure or power lines. A homeowner or business owner without experience or the proper equipment (truck, saw, cables, and more) will be at a much greater risk when attempting to remove a large tree.
Insurance
Accidents can happen even to professionals, but a licensed and insured company such as Stein Tree Service minimizes the risk to you. If an accident occurs during the course of work on your property, you will be protected from liability with a professional insured tree service contractor.
Tree Cleanup Services
One of the benefits of hiring a Tree removal service in Hockessin, Delaware is cleanup services, which are often included in the contract. Heavy wood may be hauled away or you may choose to have the company use a chipper so that you can use the remains as biodegradable fill in the hole left by the tree. Consult with your tree service professional to learn your options.
Timeliness and Efficiency
Emergency situations, wherein a tree or large branch has fallen upon a home or vehicle, or is blocking access to roadways, time is of the essence. Stein Tree offers 24/7 Emergency tree removal services and we can reach most locations within 2 hours. In addition, we offer a program called TreeFall that can save customers thousands of dollars in the event they experience the need for storm clean up.
Call Stein Tree Service for Full Service Tree Removal in Hockessin, DE
Stein Tree Service has 33 years of experience providing tree services to businesses and homeowners in Delaware, Pennsylvania, and Maryland. For safe and efficient tree removal in Hockessin, DE, contact us today!