Tree and Plant Health Services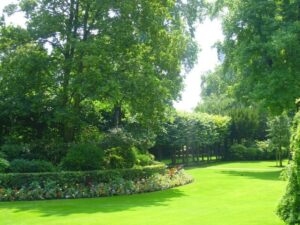 Tree and plant health care is vital to keeping our plants, trees, and our landscaping healthy and sustainable. We take a proactive, holistic approach to plant and tree care so that we can ensure and improve the plant's ability to thrive in the environment. Our arborists have in-depth knowledge of plants, biology, and the surrounding environment, so we can make accurate assessments. Plant health care is about both solving problems and preventing future ones from occurring.
Our ISA Board Certified Arborist will visit your home and assess your landscape to discern any problems or particular needs for the plant and tree life. If needed, the arborist will develop a custom plan for your home or business landscape based on the growing conditions, lighting, soil, and other environmental factors. We also take your goals and your budget into consideration.
What a Plant Health Care Plan Involves 
Our tree and Plant Health Care (PHC) services involve routine monitoring, preventive treatment, and a strong working relationship with you. The initial steps involve a thorough assessment of your landscaping and developing a plan based on your needs. Some of the plant health care services that we might perform or recommend include the following:
Spraying for targeted insect and disease management
Soil and pH testing
Fertilizing and mulching
Tree and plant trimming and pruning
Monitoring irrigation levels
Pruning for pest and disease management
A Plant Health Care program is an ongoing process of inspection, monitoring, and testing to ensure the early detection of problems that could potentially damage your landscape. We want your landscape to be healthy, and taking a proactive, long-term approach will allow us to detect any health issues earlier, so we can help you maintain the proper environmental conditions for your plants.
Why Plants and Trees Need Ongoing Care 
Plants and trees are major assets in any yard or environment. Trees provide all sorts of value for homeowners and businesses, from aesthetic to financial benefits. As those trees and plants become older, the value of the landscape increases. But for as much time and care we put into them, many factors can cause trees and shrubs harm, and prevent them from being healthy. Some of the factors that can contribute to lack of vitality in your trees and shrubs include the following:
Lack of Nutrients 

While we all make an effort to take care of our neighborhood trees, those trees often lack essential nutrients. In their natural habitat, the forest, trees enjoy nutrient-rich soil from decomposing leaves. This is just one of the many self-regulating aspects of nature. Fallen leaves in forests act as a natural mulch, helping to regulate soil moisture and temperature. Since we typically remove fallen leaves, twigs, and bark in our yards, these nutrients are prevented from being reabsorbed into the soil.

Compacted Soil around Trees 

Our lawns see a lot of traffic, from both people and lawn equipment such as lawnmowers and weed trimmers. All of the traffic in our yards compacts the soil. The traffic presses the soil particles together, which reduces the amount of space between them.

Compacted soil restricts root growth, preventing plants from growing as well. Water also has a much more difficult time sifting through compacted soil, as larger pores move water downward through the soil more effectively than small pores. Plus, even before your landscape was created and trees planted, the soil suffered major compaction when your house was built.

Restricted Roots 

As trees grow, their roots expand and reach far beyond the original area set aside for their root balls. Often these tree roots run into obstacles as time and growth change the necessary space. With growth, the roots can run into barriers that restrict the root growth, such as buildings, roads, and sidewalks.

This can lead to many different issues with roots. For instance, the roots may be forced to grow near the soil surface, which can lift or crack the pavement. We want to keep our man-made environments as safe and healthy as our natural environments.

Insects, Pests and Disease 

All of the points above: lack of nutrients, restricted roots, or compacted soil, cause trees to become stressed and unhealthy. When that happens, those trees are more susceptible to infestation by insects, pests, and diseases. Plants and trees that have been introduced to the area, rather than being native, are also more susceptible to infection by insects and disease.
Tree and plant health is important for those who want to retain their landscape as much as possible. Trees take many years to mature, and people spend considerable time maintaining and caring for their trees. We want to help our customers retain their trees, and that is the reason we offer plant health care plans. Our PHC services allow us to be proactive and provide long-term, sustainable solutions to our customers.
Why Choose Stein Tree Service for Tree and Plant Health Care?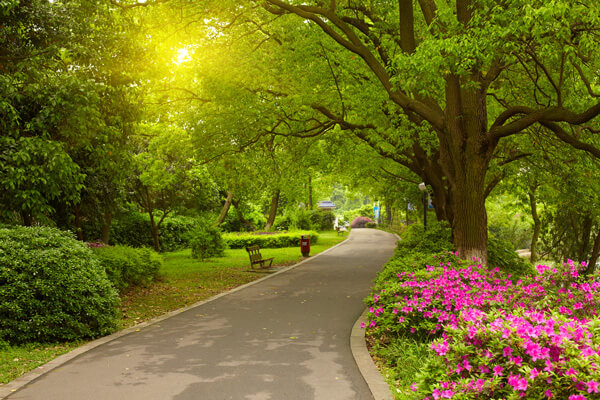 The Stein Tree staff is knowledgeable and experienced. Among our Certified Arborists, Certified Tree Risk Assessors, and other staff, we have many decades of experience. Our long history of satisfied customers represents our dedication to quality service, and our motto is "Customers and trees come first."
Our state-of-the-art equipment is ready for immediate response. Our company fleet consists of chippers, several aerial lift trucks, a compact life, chippers, chipper trucks, and stump grinding machines as well as various pieces of machinery for right-of-way work.
We service areas from Wilmington to Philadelphia. Some of the cities we work in include: Aston, PA, Chadds Ford, PA, Chester County PA, Exton, PA, Glen Mills, PA, Kennett Square, PA, Malvern, PA, Media, PA, New Castle, DE, Newark, DE, Ridley Park, PA, West Chester, PA, Wilmington, DE, Hockessin, DE, and Greenville, DE.
Stein Tree Service has cared for trees in the area for over 35 years. For a free plant health care consultation, contact us at 610-723-8072 today!
---
CALL US
---
---
REQUEST A FREE, NO OBLIGATION CONSULTATION
---
---
OUR SERVICES
---
---
PLANT HEALTH CARE LOCATIONS SERVED
---