Tree and Plant Health Care Services (PHC)
Stein Tree Service offers Delaware, Pennsylvania, New Jersey and Maryland residents and businesses comprehensive Plant Health Care assessment (PHC) plans developed by our ISA Board Certified Arborist. PHC programs emphasize the overall health and beauty of your trees and shrubs through cost effective and environmentally friendly means.
Our ISA Board Certified Arborist will visit your home and assess your landscape to discern any problems or particular needs for the plant and tree life. If needed, the arborist will develop a custom plan for your home or business landscape based on the growing conditions, lighting, soil and other environmental factors. We also take into consideration your goals and your budget.
What a Plant Health Care Plan Involves
Plant Health Care (PHC) services that we might perform or recommend include:
spraying for targeted insect and disease management
soil and pH testing
fertilizing and mulching
trimming and pruning
monitoring irrigation levels
pruning for pest and disease management
A Plant Health Care program is an ongoing process of inspection, monitoring, and testing to ensure the early detection of problems that could potentially damage your landscape.
Why Plants and Trees Need Ongoing Care
Trees are a major asset in any yard and the older they are the more valuable they become to the landscape. But many factors can cause trees and shrubs harm, and prevent them from being healthy. Some of the contributing factors to lack of vitality in your trees and shrubs include:
Lack of Nutrients

Trees in our neighborhoods often lack essential nutrients. In their natural habitat, the forest, they enjoy nutrient-rich soil from decomposing leaves. Since we typically remove fallen leaves, twigs, and bark in our yards, these nutrients are prevented from being reabsorbed into the soil.

Compacted Soil around Trees

The traffic in our yards from people, lawn equipment traffic and more compacts the soil. Plus, even before your landscape was created and trees planted, the soil suffered a major compaction when your house was built. Compacted soil restricts root growth and nutrient absorption and results in stressed soil.

Restricted Roots

As trees grow, their roots expand and reach far beyond the original area set aside for their root balls. Often these tree roots run into obstacles as time and growth change the necessary space. With growth, the roots can run into barriers that restrict the root growth, such as buildings, roads, and sidewalks.

Insects, Pests and Disease

Trees that are stressed by lack of nutrients, restricted roots or compacted soil are more susceptible to infestation by insects, pests and diseases.
Why Choose Stein Tree Service for Plant Health Care?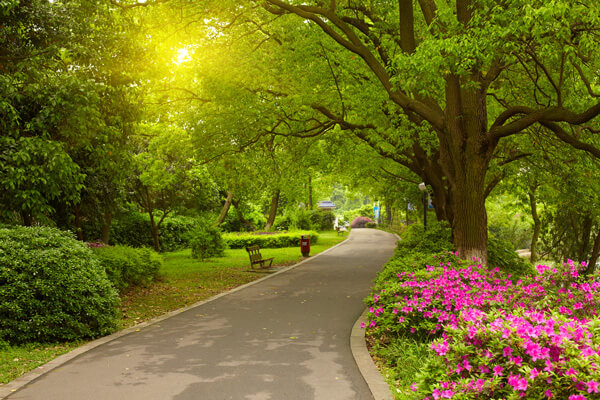 The Stein Tree staff is knowledgeable and experienced. Among our Certified Arborists, Certified Tree Risk Assessors, and other staff, we have many decades of experience. Our long history of satisfied customers represents our dedication to quality service and our motto is "Customers and trees come first."
Our state-of-the-art equipment is ready for immediate response. Our company fleet consists of chippers, several aerial lift trucks, chippers, chipper trucks and stump grinding machines as well as various pieces of machinery for right-of-way work.
We service areas from Wilmington to Philadelphia. Some of the cities we work in include: Aston, PA, Chadds Ford, PA, Chester County PA, Exton, PA, Glen Mills, PA, Kennett Square, PA, Malvern, PA, Media, PA, New Castle, DE, Newark, DE, Ridley Park, PA, West Chester, PA, Wilmington, DE Hockessin, DE, and Greenville, DE.
Stein Tree Service has cared for trees in the area for 33 years. For a free plant health care consultation, contact us at 302-478-3511 today!