What Does an Arborist Do?
By Stein Tree
As warm weather arrives and trees begin to blossom and bloom, homeowners often begin to think about hiring someone to inspect and care for them. Who should that someone be? Many landscape companies offer tree care services, however, an arborist is the right person for the job if you want someone with a lot of knowledge who is passionate about the tree's overall health, rather than just focusing on aesthetics. Today Stein Tree answers the question: What does an arborist do?
What does an arborist do exactly?
An arborist is a person who is trained in the art and science of caring for trees, therefore knowledgeable about planting, care and maintenance, and tree illness or injury. When trees are showing signs of distress for no apparent reason, when a tree that is a foundational part of a landscape begins to grow over a home or into power lines, and when insect infestations occur, such as emerald ash borer or the spotted lanternfly, you will want to call an arborist for the most accurate and comprehensive assessment of the situation and the solution.
What is a certified arborist?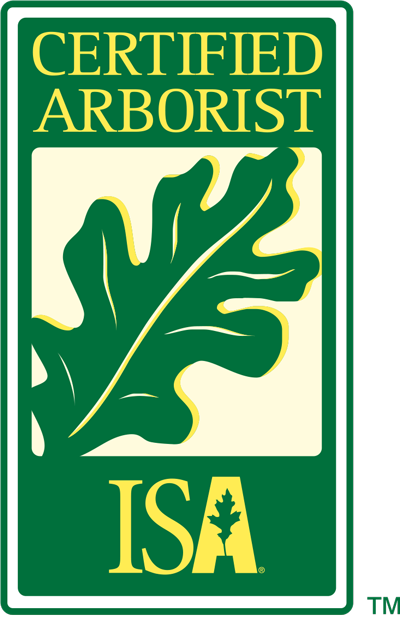 A certified arborist is an arborist who has undergone additional training and has passed a certification assessment. Going through the additional training to become certified demonstrates a commitment to providing top quality and complete tree care. Maintaining the certification requires ongoing education, so you can feel confident that your arborist has up to date knowledge of best practices and the best techniques in tree care.
To be designated as a certified arborist by the International Society of Arboriculture (ISA), one must, according to the ISA website:
To earn an ISA Certified Arborist credential, you must be trained and knowledgeable in all aspects of arboriculture. ISA Certified Arborists must also adhere to the Code of Ethics that strengthens the credibility and reliability of the workforce. To be eligible for the ISA Certified Arborist exam, you must have one or both of the following:
Three or more years of full-time, eligible, practical work experience in arboriculture
A degree in the field of arboriculture, horticulture, landscape architecture, or forestry from a regionally accredited educational institute
Why should you hire a certified arborist?
ISA Certified arborists have the necessary knowledge to take care of your trees, and in a situation where a beloved tree is at risk, will seek to save the tree if possible. Sometimes, treatment of a tree could require action over time, and an arborist will provide a plan for the best outcome. In the event that a tree is unsalvageable, the arborist will endeavor to complete the removal in such a way that the surrounding landscape (and structures) will remain unharmed.
Stein Tree Service is Committed to Excellent Tree Care
Stein Tree Service has been providing top quality tree care for residents of Delaware and Pennsylvania for over 25 years. Our certified arborists and tree care specialists are committed to our clients' satisfaction. We are also certified to apply treatment for the emerald ash borer in both Pennsylvania and Delaware. If you have a tree care issue, contact Stein today for a free consultation.
---
CALL US
---
---
REQUEST A FREE, NO OBLIGATION CONSULTATION
---
---
FEATURED PROGRAMS
---
Stein Tree Earns Permit to Work in Spotted Lanternfly Quarantine Areas


Stein has a permit to work in spotted lanternfly quarantine areas in Pennsylvania and Delaware. Tree Service Companies have to be trained in proper moving and disposal of materials to avoid spread of the spotted lanternfly and Stein has completed the training courses. Learn more.
Emerald Ash Borer Inspection
In the spring, destructive emerald ash bore

r (EAB) adult beetles begin to emerge. These invasive pests can destroy your ash trees. Our specialists are certified to treat for EAB in Pennsylvania and Delaware. For a free consultation, contact us today.
---
CATEGORIES
---
---
OUR SERVICES
---