Possible Deregulation of Emerald Ash Borer Restrictions Means Homeowners Must Be More Vigilant
By Stein Tree
January 2, 2019 – Wilmington, DE – The emerald ash borer (EAB) is a threat to the ash, and some other varieties of trees, across the country. They spread easily from state to state, often by the transport of firewood from area to area. Regulations have been in place for years, which support efforts to identify EAB infestations and to enforce quarantines for affected areas. These quarantines attempt to prevent travelers from carrying infected wood from an area into another area, thus spreading the insect infestation.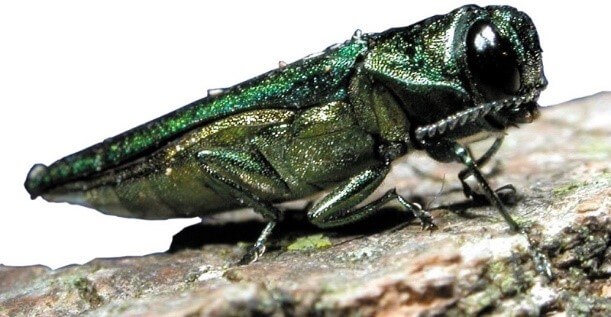 The USDA Animal and Plant Health Inspection Service (APHIS) has proposed removing the quarantine requirements in order to allow more resources to be used in research and development of ways to combat the spread of EAB. This proposal would put an end to site visits and also turn the nation's focus to attempting to kill the pest via biocontrol. This method involves introducing tiny stingless wasps that prey naturally on the emerald ash borer, to impacted areas. Some of these wasps are already being used, but the measure would call for more.
The public was allowed to comment on the proposal, and these comments are now under review before a final decision is reached. Many oppose the proposal, feeling that the quarantines, while imperfect measures, bring awareness of the problem, and in some degree, at least, help keep the emerald ash borer from being spread even more quickly. Some states without quarantines rely on them to keep travelers from bringing infested wood into their forests.
Stein Tree Service is one of the companies that has been trained and certified to treat for emerald ash borer in Delaware and Pennsylvania. They know how to identify the insect, and signs of an infestation, and recommend regular inspections in areas with ash tree populations. If the proposal goes through, homeowners will need to be even more diligent and proactive on their properties to avoid losing valuable trees to this destructive pest, as well as spread the word so that others are aware of the risks.
Signs of Emerald Ash Borer Presence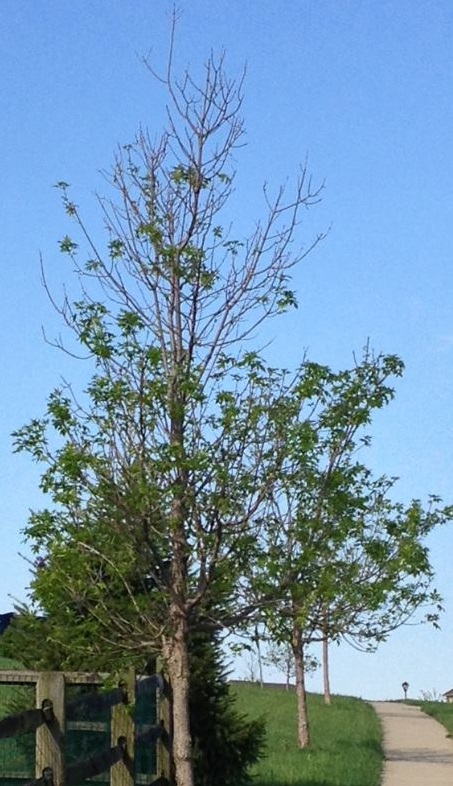 Though having regular inspections is recommended, homeowners can look out for these signs of infestation. If any of these issues are noted, call a certified arborist or other tree care specialist who can treat for the pest as soon as possible.
Thinning leaves at the top of the tree
S-shaped galleries under the bark
D-shaped exit holes
Splitting Bark
Excessive Sprouting Around Base of Tree
Large Woodpecker presence
Stein Tree Service is Licensed to Treat Emerald Ash Borer in Delaware and Pennsylvania
Chemical applications are sometimes needed to treat EAB and they can only be applied by licensed vendors. Stein Tree Service is licensed to apply the treatments for EAB and if a tree is unable to be saved, can perform necessary tree removal.
About Stein Tree Service
Stein Tree Service is the oldest independently owned tree service company in Delaware. The company has been serving homes and businesses in Pennsylvania, Delaware, and Maryland since 1983. For more information about available services or emerald ash borer presence, contact Stein Tree Service at or visit their website directly at www.steintree.com.
---
CALL US
---
---
REQUEST A FREE, NO OBLIGATION CONSULTATION
---
---
FEATURED PROGRAMS
---
Stein Tree Earns Permit to Work in Spotted Lanternfly Quarantine Areas


Stein has a permit to work in spotted lanternfly quarantine areas in Pennsylvania and Delaware. Tree Service Companies have to be trained in proper moving and disposal of materials to avoid spread of the spotted lanternfly and Stein has completed the training courses. Learn more.
Emerald Ash Borer Inspection
In the spring, destructive emerald ash bore

r (EAB) adult beetles begin to emerge. These invasive pests can destroy your ash trees. Our specialists are certified to treat for EAB in Pennsylvania and Delaware. For a free consultation, contact us today.
---
CATEGORIES
---
---
OUR SERVICES
---