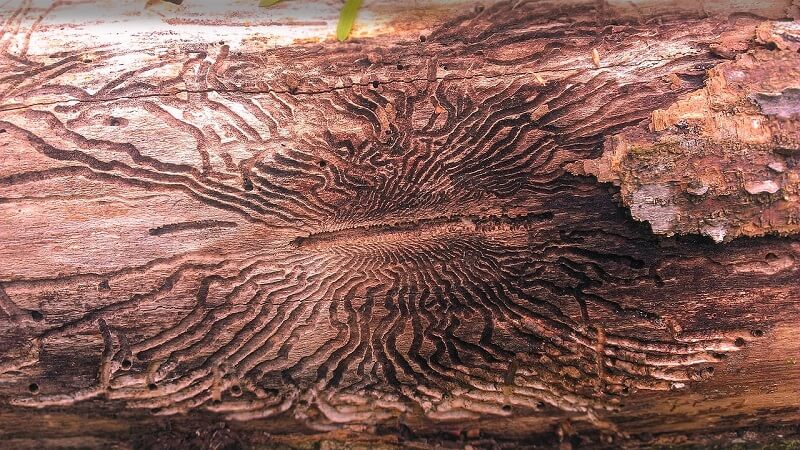 Stein Tree Service proudly announces that they are now certified to use specialized chemicals to safely treat the emerald ash borer in Delaware and Pennsylvania, including West Chester and Wilmington
West Chester, PA – November, 2016 – Stein Tree Service has announced that it is newly certified and licensed to purchase and use specialized chemicals to help battle the oncoming emerald ash borer infestation in the region. The emerald ash borer is a highly invasive pest that devastates the ash tree population in an area and upsets the forest's natural ecosystem.
Treating the emerald ash borer can be tricky as the pesticides used can potentially damage the surrounding environment if improperly applied. Proper certification and licensing is required for companies to purchase and use these pesticides. On October 16, 2016 Stein Tree Service's President and CEO, Jeff Stein, as well as one other employee, Christopher Griswold, obtained this certification and license by passing the State Pesticide Applicator's Exam. The new designation will allow Jeff, Chris, and those under their direct supervision to better serve their customers who will be affected by the infestation.
In an effort to protect the environment from contamination, Stein Tree Service will use a closed delivery system which will prevent chemical spills or drifts. The product will be injected directly into the trees, conforming with Jeff Stein's commitment to environmental protection.
Signs of An Emerald Ash Borer Infestation
Canopy Dieback
Epicormic Shoots
Bark Splitting
Serpentine Galleries
D-Shaped Exit Holes
Increased Woodpecker Activity
In the event property owners notice signs of the emerald ash borer in West Chester or other areas in Pennsylvania or Delaware, they should contact Stein Tree Service directly to schedule an evaluation and begin treatment to help prevent further spreading.
About Stein Tree Service
For over 30 years, Stein Tree Service has proudly offered expert tree care services. As ISA Board Certified Arborists and Tree Risk Assessors, Stein Tree Service can detect and address problems that affect the health and beauty of your trees and landscape.
Contact:
Stein Tree Service
3607 Downing Drive
Wilmington, DE 19802
(302) 478-3511
For more information, please visit: www.SteinTree.com