What Does A Tree Care Company Do?
By Stein Tree
Homeowners want to ensure that their trees are healthy and beautiful and often call a tree care company for help. These companies help care for the tree to maintain its health and aesthetic value to the homeowner. But some may wonder what exactly does "tree care" mean, and what a company specializing in tree care does. Tree care is the collection of various arboricultural methods that aims to improve or maintain the physical appearance and health of trees. A tree care business is a company that offers those tree care methods as services. Below are some examples of the many services tree care businesses provide.
Plant & Tree Care Services by a Tree Care Company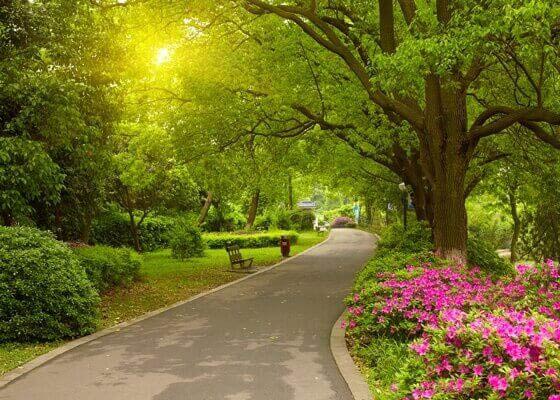 The services a tree care company offers encompass different methods to keep trees healthy. Routine trimming and pruning dead or weak branches to increase a tree's aesthetic appeal and overall health is one example. Another service is cabling and bracing, where arborists insert special rods and cables to increase support for vulnerable branches. Tree removal may be necessary for various reasons, such as tree death or to remove the risk of a tree falling on structures, power lines or people. Other services, such as fertilization and soil management, are additional ways of enhancing the health of trees and the entire landscape.
Learn About Our Tree and Plant Health Services
Other services are more specialized, focusing on resolving specific issues related to a tree or property. Lightning protection is one of these specialized services, which involves installing a lightning protection system to reduce the risk of a lightning strike. Emergency tree removal may be necessary after storms, when a tree may be blocking a road or may have fallen onto someone's house or car. Pest management may be necessary when a tree has become infested with an invasive pest, such as emerald ash borer or spotted lanternfly.
Services for Homeowners, Businesses or Municipal Customers
Another significant component of tree care company services is to provide unique services based on each customer's needs.
Residential tree services can include routine trimming and fertilization, but can also include services such as construction management for those looking to add onto, or even build, their homes.
Commercial tree services can revolve around ensuring a business' landscape makes an excellent first impression and is safe for customers, so landscape management and planning are often necessary.
Municipal tree services are focused on schools, parks, municipal buildings, and more. Some of these services include lot and right of way clearing, or ordinance review and development.
Each tree and property is different, and part of proper tree care is understanding each customer's needs and goals and developing a comprehensive plan of plant and tree care services to meet those goals.
Contact Stein for Professional Tree Care Services
If you are looking for a tree care company to keep your trees healthy and looking beautiful, contact Stein Tree Service. Stein is a fully licensed, professional tree care company, and has served thousands of customers in Delaware and Pennsylvania. Our staff of highly experienced, certified arborists and tree care specialists will work with you to develop a plan to keep your landscape in top shape. We also have state-of-the-art tools and are equipped to handle emergency dispatch. For more information about our services, contact us today.
---
CALL US
---
---
REQUEST A FREE, NO OBLIGATION CONSULTATION
---
---
FEATURED PROGRAMS
---
Stein Tree Earns Permit to Work in Spotted Lanternfly Quarantine Areas


Stein has a permit to work in spotted lanternfly quarantine areas in Pennsylvania and Delaware. Tree Service Companies have to be trained in proper moving and disposal of materials to avoid spread of the spotted lanternfly and Stein has completed the training courses. Learn more.
Emerald Ash Borer Inspection
In the spring, destructive emerald ash bore

r (EAB) adult beetles begin to emerge. These invasive pests can destroy your ash trees. Our specialists are certified to treat for EAB in Pennsylvania and Delaware. For a free consultation, contact us today.
---
CATEGORIES
---
---
OUR SERVICES
---