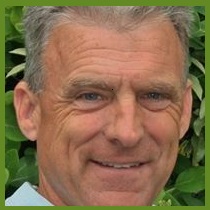 People often ask if I am insured. Why is insurance so important to a certified arborist or any other contracted worker? If someone is working at your house or on your property, you as the owner of the property are the one who is ultimately responsible for the safety of any "guests" who come onto your property, even if they are uninvited. If someone walks onto your yard and slips and falls YOU are responsible for their injuries.
When we work for a commercial enterprise we are labeled as a subcontractor. The "contractor" or owner makes sure we are insured because the commercial owner knows that they would be liable for injuries or property damage if something happened because of an accident caused by us. If we are insured, it takes the burden off the contractor. Our insurance protects the commercial enterprise from liability.
Most homeowners are unaware that they are "contractors" as well. If they allow someone on their property then they are the ones responsible, so homeowners need to make sure everyone who works for them is insured, including painters, roofers, certified arborists/tree service professionals and electricians.
Here are two real case scenarios that actually happened to people who tried to save a few bucks:
1. A homeowner hired a painting contractor to paint the inside of his home. A worker fell off a ladder and broke his back and was paralyzed. The worker sued his boss who had no insurance. When he was unable to collect damages from his boss he sued the homeowner. The homeowner was found to be negligent for hiring an uninsured contractor and therefore was liable for the workers injuries.
2. A homeowner hired an uninsured fly-by-night tree service company to prune a tree in their back yard. The company dropped a large limb onto the high voltage wire, which caused a power surge that fried all the electrical appliances of their neighbors up the street. The neighbors sued the contractor, but all he had was a pickup and some hand tools. They then had no choice but to sue their neighbor for the damage to their appliances. This cost the homeowner tens of thousands of dollars to repair the damages.
So yes, Stein Tree Service's Certified Arborists and plant health care professionals are fully insured–for our protection and yours!
Call Stein Tree Service for Licensed and Insured Certified Arborists in Wilmington
We have over 30 years of experience serving residents and businesses in Wilmington, Newark and surrounding areas in Delaware, Pennsylvania, and Maryland. For skilled tree care services you can count on by licensed insured professionals, contact Stein Tree today at 302-478-3511.