Tree Pruning is Important But When Is Tree Pruning Essential?
By Stein Tree
Tree pruning is important for tree care, but some homeowners may wonder why pruning could be considered an essential service. Tree pruning is essential because this process makes your trees safer, in addition to making them healthier and more beautiful.
Why Tree Pruning Is Important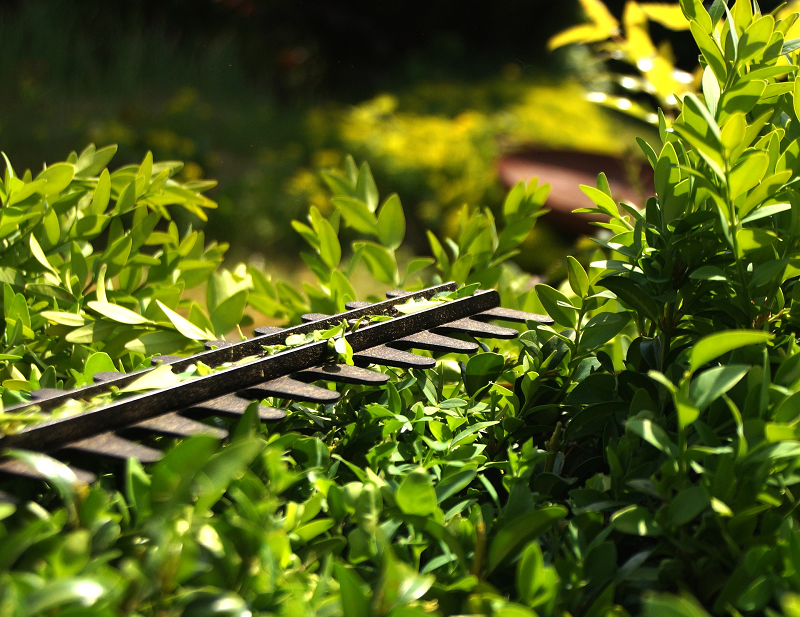 Tree pruning involves removing certain parts of a tree, such as branches or roots. Pruning can be performed on any plant and may be done for several reasons:
Aesthetics, space, reducing competition, and safety.
Aesthetics – Homeowners may wish to nurture a tree so that a certain shape or size is maintained. In addition, removing dying or damaged branches enhances the visual beauty of a tree, even allowing the tree to fit a given space better. The improved beauty and appearance of the tree also help increase property values and create a positive impression for potential customers.
Space – Different types of trees require different size areas to grow in, but sometimes a tree can safely be maintained within a space if the pruning begins early and is done regularly.
Reducing Competition – When trees are growing closely together, they may have to fight to get enough sunlight. Trimming to remove some of the branches allows more sunlight to the remaining branches and allows better airflow.
Safety – Safety is one of the essential reasons for trimming and pruning. This pruning is done to protect nearby people, structures or power lines.
When Is Tree Pruning Essential?
Tree pruning is important, but sometimes pruning is also essential. Trimming and pruning in fall also reduce the risk of damage during winter snows.
Tree Disease or Death
If your trees have dead, decaying branches, those trees should be pruned. These branches pose a safety hazard to nearby buildings or people. Of course the important thing is to protect people and property, but also, if branch from your tree injures a person or personal property, you could be financially liable. If you are wondering if your trees need pruning, contact a certified arborist to perform an inspection.
Pest Infestation
Pests like emerald ash borer can infest your trees. When this happens, treatment varies based on the pest. Sometimes, trimming only the affected branches can take care of the problem and your tree can become healthy again. Failure to get proper treatment can cause valuable trees to die, and pests can spread to other trees or property.
Insufficient Air Flow
If branches are too close together, air flow is impeded. When strong storms come, the wind may be unable to pass through and may cause the tree to break and fall. Pruning to thin out the branches can reduce the chance of trees or branches falling onto people or structures.
Branches Overhang Power Lines
If a branch falls onto a power line, you could lose power. You could also get a fire or electrical damage or shock. None of these options is desirable, so if you see branches getting too close to power lines, call a certified arborist to trim them safely back.
Contact Stein Tree Service for Residential and Commercial Tree Pruning
Home and business owners in Pennsylvania and Delaware often call Stein for their annual tree pruning and shrub trimming, as well as a variety of other tree and plant care services. Our certified, experienced arborists strive to provide reliable, exemplary tree care for our clients. To learn more about why tree pruning is important or to schedule a free consultation, contact us today.
---
CALL US
---
---
REQUEST A FREE, NO OBLIGATION CONSULTATION
---
---
FEATURED PROGRAMS
---
Stein Tree Earns Permit to Work in Spotted Lanternfly Quarantine Areas


Stein has a permit to work in spotted lanternfly quarantine areas in Pennsylvania and Delaware. Tree Service Companies have to be trained in proper moving and disposal of materials to avoid spread of the spotted lanternfly and Stein has completed the training courses. Learn more.
Emerald Ash Borer Inspection
In the spring, destructive emerald ash bore

r (EAB) adult beetles begin to emerge. These invasive pests can destroy your ash trees. Our specialists are certified to treat for EAB in Pennsylvania and Delaware. For a free consultation, contact us today.
---
CATEGORIES
---
---
OUR SERVICES
---